Steven Spielberg May Direct 'The BFG,' Based On Roald Dahl Book [Updated]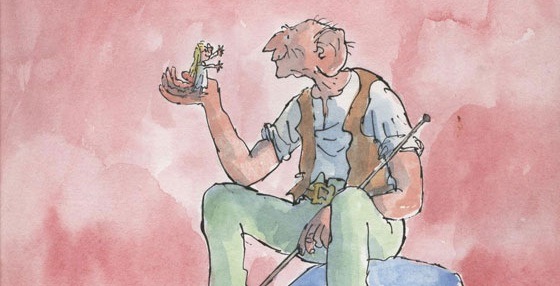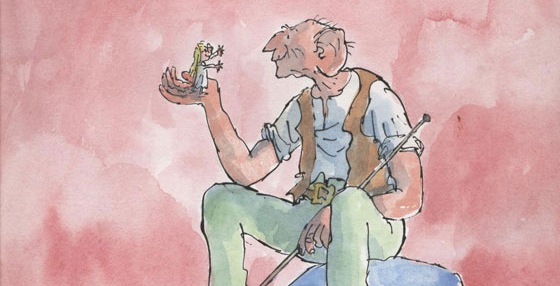 We may receive a commission on purchases made from links.
Which film will the director of Lincoln do next? There are quite a few options, and now yet another has cropped up. Thanks to a new attachment, Steven Spielberg may direct The BFG, an adaptation of the Roald Dahl book.
Sorry, Doom fans, that title doesn't refer to a rifle. It's an acronym for "Big Friendly Giant." The 1982 story, as Angie once explained, follows "a girl named Sophie, who encounters and befriends the Big Friendly Giant. Though his initial appearance is intimidating, the BFG turns out to be a softhearted soul who's considered an outcast by the other giants because unlike his peers, he refuses to eat boys and girls."
Dreamworks picked up rights to the book in 2011, and set Melissa Mathison to script an adaptation. She wrote a Spielberg film you're probably familiar with: E.T. The Extra-Terrestrial. Now there's a chance they'll reunite if Spielberg directs The BFG.
THR reports that Matheson is still attached to the film as Spielberg considers the possibility of directing. He hasn't signed yet. With all his new attachments over the past couple weeks, however, it seems like he's getting ready to make a decision. That, or he's pressuring someone to commit financing to one of the films in particular.
Other possible Spielberg projects include the long-brewing sci-fi Robopocalypse; Montezuma, about Spanish conquistador Hernan Cortes and the script's namesake Aztec ruler; as well as new possibilities The Kidnapping of Edgardo Mortara, based on the David Kertzer novel, and an untitled Cold War project that has Tom Hanks attached to star.
Update: Trade talk says the most likely next Spielberg project is the as-yet untitled Cold War project with Tom Hanks. Read more about that here.
Meanwhile, here's the Amazon.com synopsis for The BFG:
Evidently not even Roald Dahl could resist the acronym craze of the early eighties. BFG? Bellowing ferret-faced golfer? Backstabbing fairy godmother? Oh, oh ... Big Friendly Giant! This BFG doesn't seem all that F at first as he creeps down a London street, snatches little Sophie out of her bed, and bounds away with her to giant land. And he's not really all that B when compared with his evil, carnivorous brethren, who bully him for being such an oddball runt. After all, he eats only disgusting snozzcumbers, and while the other Gs are snacking on little boys and girls, he's blowing happy dreams in through their windows. What kind of way is that for a G to behave?
The BFG is one of Dahl's most lovable character creations. Whether galloping off with Sophie nestled into the soft skin of his ear to capture dreams as though they were exotic butterflies; speaking his delightful, jumbled, squib-fangled patois; or whizzpopping for the Queen, he leaves an indelible impression of bigheartedness.