Superhero Bits: Guardians Of The Galaxy, Avengers: Age Of Ultron, Ninja Turtles, Amazing Spider-Man 2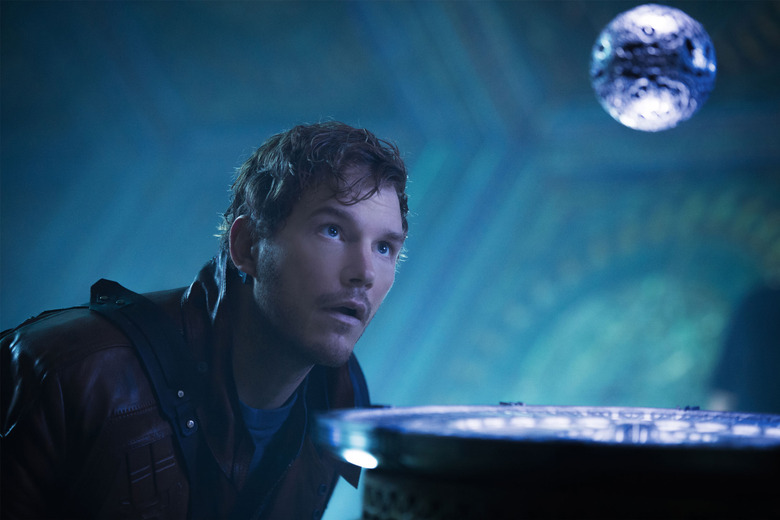 Want to read a new interview with Chris Pratt about Guardians of the Galaxy? How about see some new photos? What happens in the new trailer for James Gunn's film? Which member of the Avengers appears in a new World Cup commercial? Who is the latest rumored member of the Batman vs. Superman cast? What's going on in a new TV spot for X-Men: Days of Future Past? Want to see a new photo from Teenage Mutant Ninja Turtles? Did Dane DeHaan finally reveal his identity in The Amazing Spider-Man 2? Read about all this and more in today's Superhero Bits.
Empire has a new image for Joss Whedon on the set of Avengers: Age of Ultron.Latino Review has a detailed description of the next Guardians of the Galaxy trailer.
A final preview of Mike Mitchell's Mondo Marvel show opening Friday night.
The latest rumor has Jason Momoa being cast, again, in Batman vs. Superman via Batman News.
The Incredible Hulk makes a cameo in the new Nike Football commercial. (It's at about 2:25.)
Total Film continues to ask the biggest celebrities in the world who'll win, Batman or Superman.
New #TMNT #2014 PIC pic.twitter.com/LC3gVE0fxr

— Alex ✌️ (@AlexVelascoTASM) April 24, 2014
New Teenage Mutant Ninja Turtles photo.
Marvel is running a history of Ant-Man to help us all catch up.
Due to the amount of graphics and images included in Superhero Bits, we have to split this post over TWO pages. Click the link above to continue to the second page of Superhero Bits.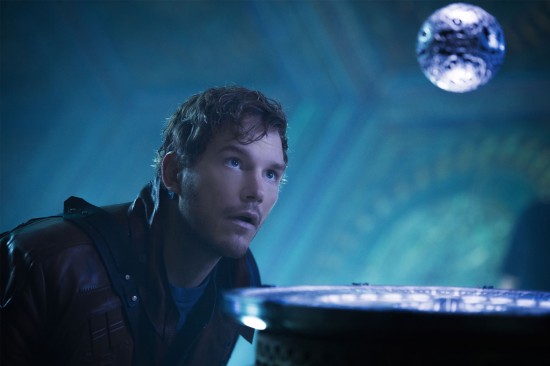 The LA Times has a great interview with Chris Pratt about Guardians of the Galaxy including the new photo above. James Gunn also tweeted a new one.
In a new comic, Peter Parker wasn't the only student to get bitten by a spider.
Get More:
Movie Trailers, Celebrity News
Funny video from MTV where Dane DeHaan finally admits he's been lying about playing Green Goblin in Amazing Spider-Man 2.
Here's the first clip from the next episode of Agents of S.H.I.E.L.D. featuring Maria Hill.
A few new X-Men Days of Future Past TV spots have made it online. See the other one here.
A new trailer for the Amazing Spider-Man 2 video game reveals Carnage and Shocker.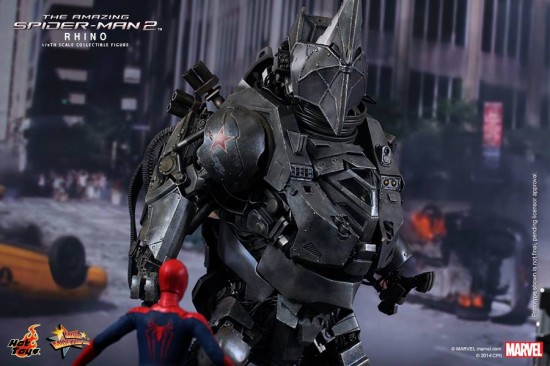 Hot Toys revealed the upcoming Rhino Amazing Spider-Man 2 collectable.Collider spoke to Simon Kinberg about the Marvel TV model, Deadpool movie and more.