Superhero Bits: Kevin Feige, Spider-Man 2, X-Men: Days Of Future Past, Harley Quinn, Thor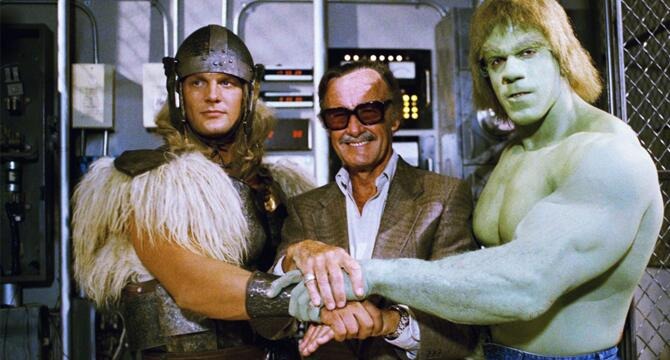 What does Kevin Feige have to say about Thanos, Doctor Strange and the Hulkbuster suit? Want to see a new trailer for X-Men: Days of Future Past? Is Avengers: Age of Ultron opening early? Does Sally Field watch Spider-Man movies? Has CinemaSins gone too far tackling Spider-Man 2? What does a Mondo Harley Quinn poster look like? Read about all this and more in today's Superhero Bits.
A Japanese trailer for X-Men: Days of Future Past, via Superhero Hype.
The UK and Ireland are getting Avengers: Age of Ultron a year from today, April 24, 2015.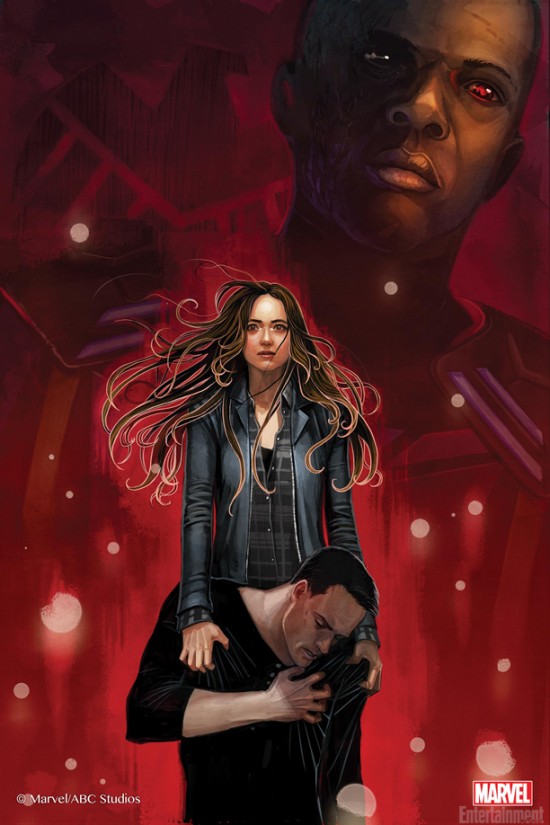 New Agents of S.H.I.E.L.D poster by Stephanie Hans via EW.
Bryan Singer has removed himself from all promotions for X-Men: Days of Future Past.
Aunt May herself, Sally Field, doesn't watch Spider-Man movies.
Superhero Hype has an amazing gallery of cosplay photos from WonderCon.Spider-Man 2 is one of the best superhero movies ever. CinemaSins disagree. Here's 13 minutes why.
In the new Empire (via ComicBook) , Kevin Feige said Doctor Strange is a gateway to the supernatural side of the MCU.
Due to the amount of graphics and images included in Superhero Bits, we have to split this post over TWO pages. Click the link above to continue to the second page of Superhero Bits.
The Daily Asgardian (via CBM) takes a classic Jimmy Kimmel bit and applies it to Thor.
Feige also said Thanos has been cast in Guardians of the Galaxy, but they haven't announced it yet.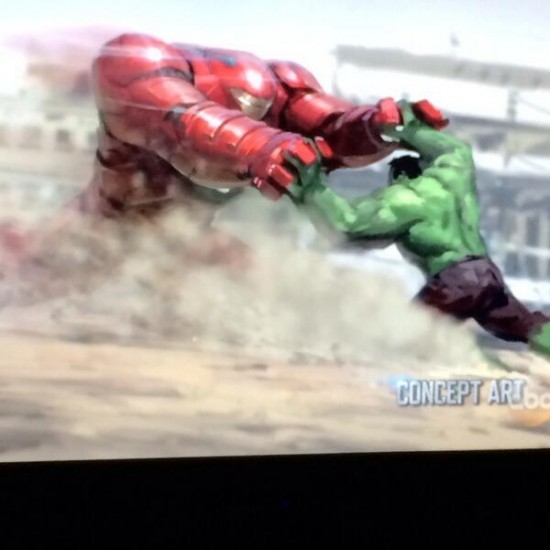 We've seen this Avengers: Age of Ultron concept image already, but Kevin Feige said its reveal was very calculated:
That little tease was very intentional on our part. We found it a very compelling image to throw out there. The specifics around it we don't have to do for a while. It's a piece of armour we've wanted to see on screen for a long time, let's put it that way. What is the Hulkbuster suit built for?
Unleash the Fanboy has an article arguing that Spider-Man should come to TV.
#Avengers: Age of Ultron photo! #trollbackthursday pic.twitter.com/Cm0ey42rzz

— Ryan Penagos BLACK LIVES MATTER (@AgentM) April 24, 2014
AgentM posted this hilarious throwback Avengers image.
Spider-Man, be careful on top of that mail truck!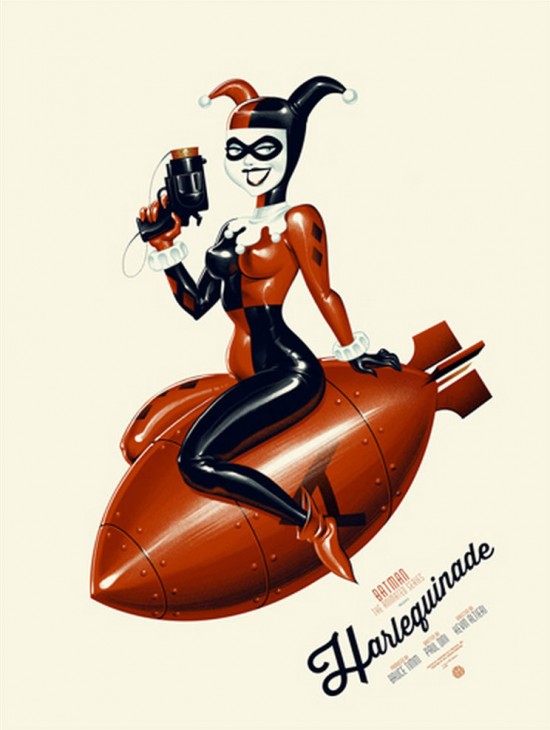 Mondo quickly put up, and sold out, this cool Harley Quinn poster by Phantom City Creative.
A history of Spider-Man masks by The Geek Twins.