'[REC] 4: Apocalypse' Trailer: The Undead Story Reaches Global Scale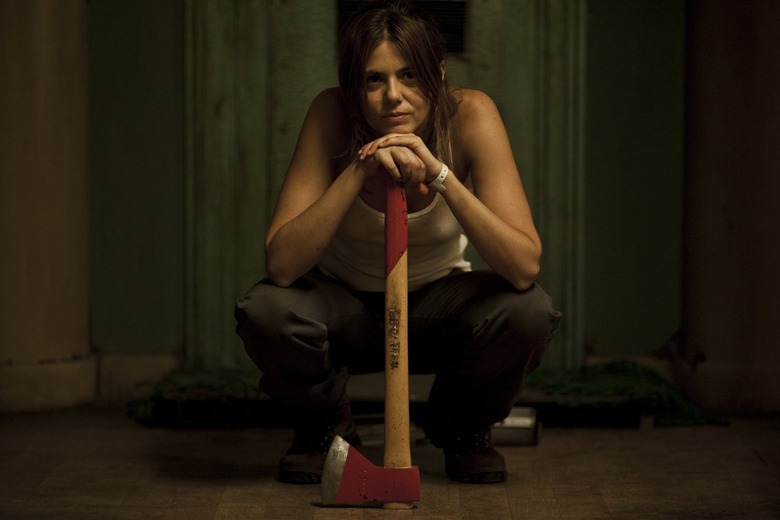 After a brief detour from the main story in the third film, [REC] 4: Apocalypse comes back to the beginning to complete the franchise. The film opens October 31 overseas and is directed by Jaume Balagueró. Where as [Rec] 3: Genesis told a parallel story to the first two films, Apocalypse returns to the story of news reporter Ángela Vidal (Manuela Velascoa). She's the one who got dragged into the darkness of the original film. Somehow, she's now been captured, and thrown on a oil tanker that's gone out to sea. There, things get a tad out of hand.
Below, watch the violent first trailer for [REC] 4: Apocalypse.
Thanks to Total Film for the heads up on the Rec 4 trailer.
Here's the translated description of the trailer:
In [REC] 4 Apocalypse action begins at the time that Angela Vidal, the only survivor of the terrible infection is evacuated the building. When finally the situation appears to be controlled chaos unleashed again and reborn Unborn adopting new and terrible forms.
[REC] 4 doesn't have any international release dates besides the October 31 one in Spain. It'll almost surely get a VOD release here in the U.S. at some point. The trailer is solid though, and this franchise has always been pretty innovative and  fun. What do you think of the [REC] 4 trailer?