First 'Warcraft' Set Photo Reveals An Alliance Throne Room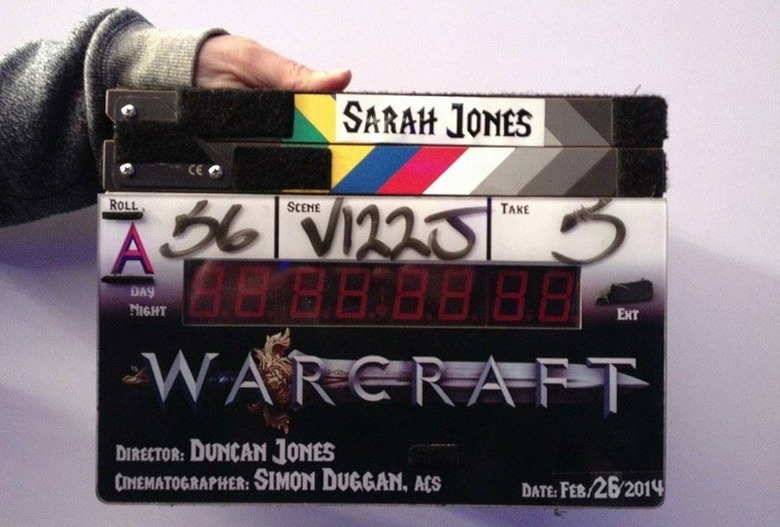 The latest (300th) issue of Empire Magazine has an article on Duncan Jones' World of Warcraft movie adaptation. The article features our first Warcraft set photo, giving us out first look at the upcoming video game movie adaptation. The set photo doesn't reveal much, director Duncan Jones watching some actors on a set of monitors. Check out the Warcraft set photo after the jump.
Click on over to Buzzhub to see the photo from Empire Magazine. We will update the story when the studio/magazine officially releases a high resolution image.
Our World of Warcraftexpert Reza Lackey says that the location could possibly be either Stormwind or Lordaeron's throne room from the massive multiplayer online roleplaying video game. The armored guard/knight has an alliance look and the flag colors of blue/yellow are usually known to be of alliance origin as well.
Here is a cinematic from the game from 2002 of the possible location of  Lordaeron's throne room:
The slate pictured in the header was posted on the facebook group SlatesForSarah, which features photos of slates from film productions around the world paying tribute to Sarah Jones, the camera assistant who was unfortunately killed by  a train accident on February 20th 2014 during the filming of the film Midnight Rider. The photo was originally posted by Heath Hood on his own Facebook page where he says: "Posting this for my friends on "Warcraft" in Vancouver BC."
Here is some previously released concept art of Dalaran, Draenor, Ironforge and Srormwind released at Blizcon last year: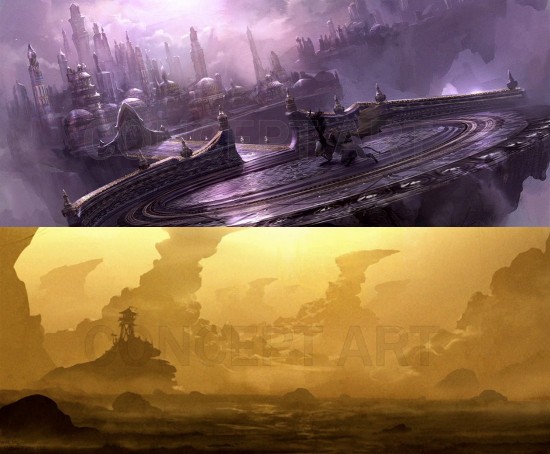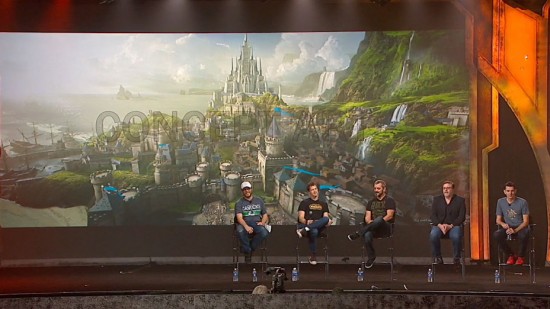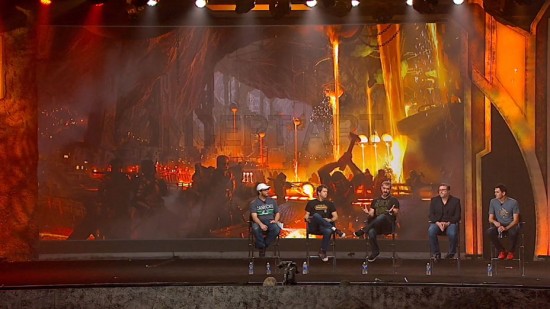 Warcraft has been filming since January 2014 in Vancouver, British Columbia, Canada. The film has a cast which includes Ben Foster, Travis Fimmel, Paula Patton, Toby Kebbell, Rob Kazinsky, Dominic Cooper, Daniel Wu and Clancy Brown. The script was written by Charles Leavitt and rewritten by Duncan Jones. Warcraft is set to be released in 2D and 3D on March 11th, 2016.