'Watch Dogs' Movie: 'Zombieland' And 'Deadpool' Writers Penning Video Game Adaptation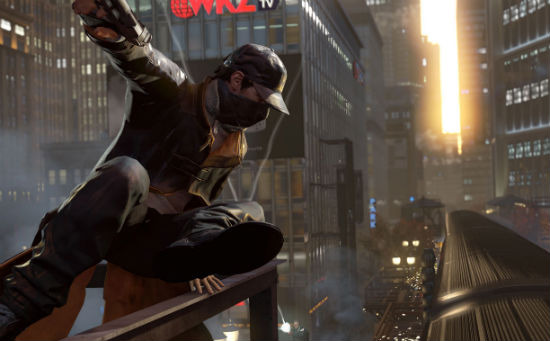 The highly anticipated, open world, next-gen video game Watch Dogs isn't out until next month, but the movie is already chugging along. Last year, Sony Pictures signed on with Ubisoft to develop a film based on the game and now two writers have been hired to pen an adaptation.
Paul Wernick and Rhett Reese, the writers of Zombieland, G.I. Joe Retaliation and Deadpool have been hired to write the Watch Dogs movie. The game, and likely movie, follows a man who has the ability to hack any kind of electronics and uses that skill to get justice for a family tragedy. Read more about the Watch Dogs movie below.
Deadline broke the news of Wernick and Reese coming on board to write the film. It's the latest film on the team's plate, which also includes Epsilon, Cowboy Ninja Viking and Micronauts which they're developing with J.J. Abrams.
Ubisoft has been getting top talent for their video game adaptations, including Tom Hardy and Doug Liman for Splinter Cell and Michael Fassbender for Assassin's Creed, which should start filming soon. Depending on how the Watch Dogs script turns out, that could probably come up after that. They're also still working on Far Cry and Rabbids.
Here's the plot synopsis of Watch Dogs, the game, which hits all major gaming platforms on May 27:
Set in Chicago, where a central network of computers connects everyone and everything, Watch_Dogs explores the impact of technology within our society. Using the city as your weapon, you will embark on a personal mission to inflict your own brand of justice.
Chicago's overarching network is known as the Central Operating System (ctOS), and it controls almost all of the city's technology and information – including key data on all of the city's residents.
You play as Aiden Pearce, a brilliant hacker and former thug, whose criminal past led to a violent family tragedy. While seeking justice for those events, you'll monitor and hack those around you by manipulating the ctOS from the palm of your hand. You'll access omnipresent security cameras, download personal information to locate a target, control traffic lights and public transportation to stop the enemy... and more.