'Godzilla' Japanese Trailer And Cool IMAX Poster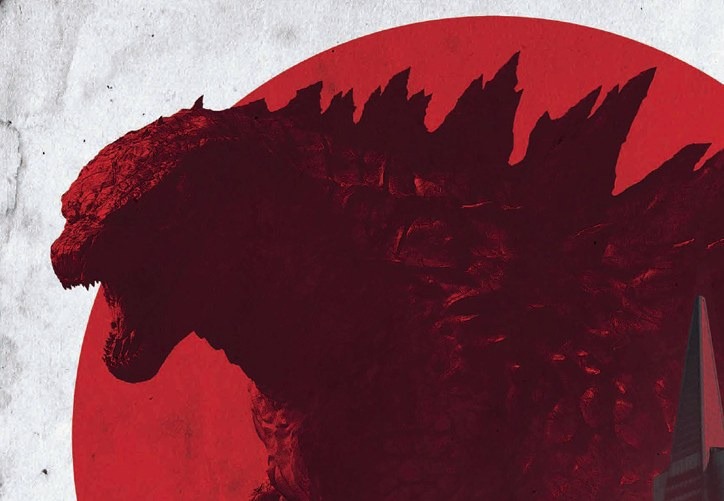 Legendary Pictures in conjunction with Warner Bros have released a new international trailer for Godzilla. The Godzilla Japanese trailer gives us a better look at the Japanese backstory of the creature, focusing a bit more on Ken Watanabe's character, as well as the same soft yet tense building ominous score and series of "take my money now" teasing action sequence edits we've come to expect from this movie's marketing campaign. You can watch the Godzilla Japanese trailer embedded after the jump.
IMAX has released an exclusive illustrated Godzilla IMAX poster for the film. No word on if this is poster will be given out at IMAX theaters as part of the company's awesome Fanfix initiative, or if this is just another one-sheet for the film. Either way, its pretty cool and you can see the full poster after the jump.
Godzilla IMAX Poster
Here is the Godzilla IMAX poster which was premiered by Total Film (found via FirstShowing):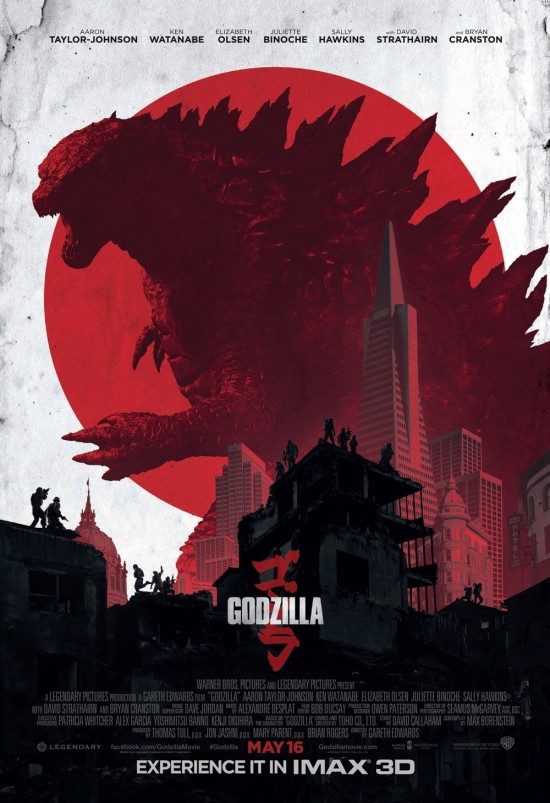 Godzilla Japanese Trailer
The Godzilla Japanese trailer is embedded below:
I can't express to you how excited I am for this film. The only thing that worries me at this point is the news that the movie has a running time of only 98 minutes, while early cuts were rumored to be shortly over the two hour mark. Its also strange that the we have seen so little of the human story which is at the center of this film. But I can't really complain about a shorter movie which could pack a bigger punch and movie marketing that doesn't give too much away, so I'll make my judgements when I finally see the film in May. Anything that is different than the Hollywood norm is suspicious these days but I'm sure Warner Bros is happy that they can squeeze another showtime of Godzilla in the movie theater schedules — Hollywood loves the opportunity to make more money (thats something that hasn't and will not change).
Warner Bros and Legendary Pictures will send  Godzilla to destroy movie theaters on May 16th 2014.