First 'Boyhood' Footage Introduces Richard Linklater's Ambitious Project [Updated]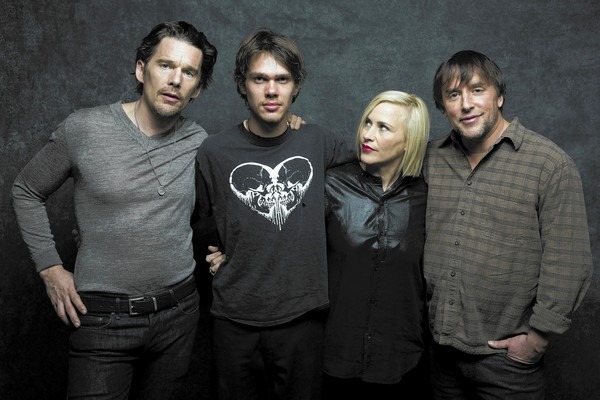 There isn't a film quite like Richard Linklater's Boyhood, which follows an American family over the course of more than a decade. Linklater shot the film, with cast Ethan Hawke, Patricia Arquette and newcomers Ellar Coltrane and Lorelei Linklater, over twelve years. Each year he brought the cast together for a scene or two. With an effortless air, Richard Linklater "documents" the growth of two siblings, played by Coltrane and the younger Linklater, and the evolution of their family. See the first Boyhood footage below.
Update: Sorry, looks like Access Hollywood didn't have the license to put this footage online, and IFC has pulled it. We'll get back to you when there's a legit trailer embed.
You definitely won't see another film like Boyhood this year, as this movie already stands as one of the best of 2014. The footage below only barely gets across the appeal of the three-hour movie, in part because it is a lame Access Hollywood "presentation" of part of the trailer. Sorry about that.
IFC will release Boyhood on July 11. We'll update with a proper trailer when one becomes available. Current embed via The Playlist.