Page 2: Miyazaki, Godfather, Tron, Star Wars, Frozen, Gremlins, Spike Lee, Godzilla, GoT,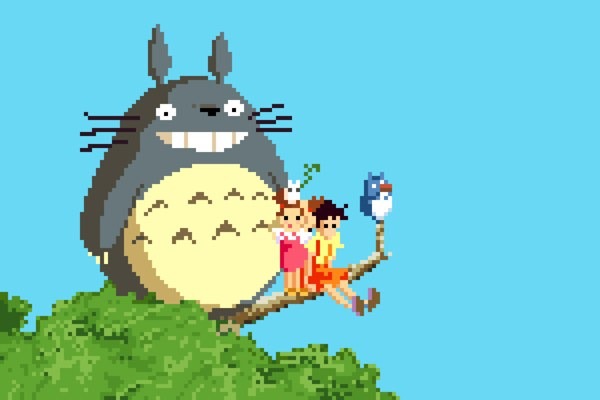 Page 2 is a compilation of stories and news tidbits, which for whatever reason, didn't make the front page of /Film. After the jump we've included 36 different items, fun images, videos, casting tidbits, articles of interest and more. It's like a mystery grab bag of movie web related goodness.
Header Photo: Miyazaki's Characters Look As Charming As Ever In This Pixel Art
BEST ACOUSTICS? BEST PARTY SPACE? SSN RANKS THE BEST THEATERS IN L.A. JUST IN TIME FOR SUMMER
The Future of Film and Why Story Still Matters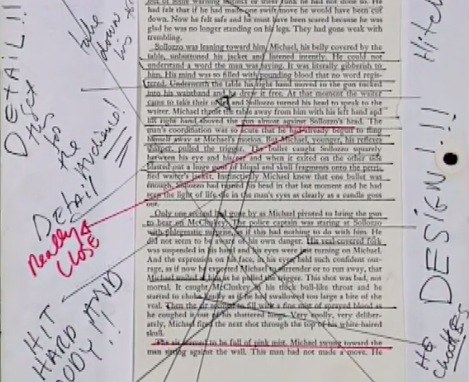 FRANCIS FORD COPPOLA'S TECHNIQUE TO BREAK DOWN THE GODFATHER'S NOVEL
The Archetypes of Hayao Miyazaki
A Plea For More Original Programming From Netflix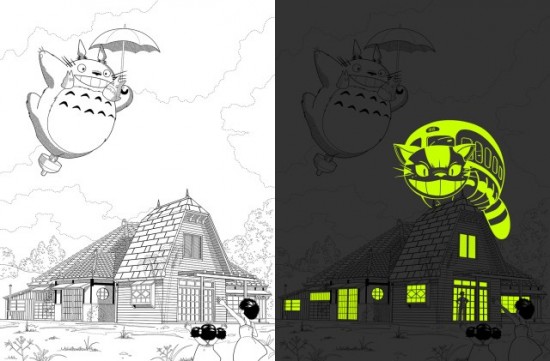 Check Out Andy Hau's All-New Totoro Print: "Semper Fortis Semper Fidelis"The Biggest Myths About Cutting the Cable Cord
A Guide to the Episodes Titles on FX's 'Fargo'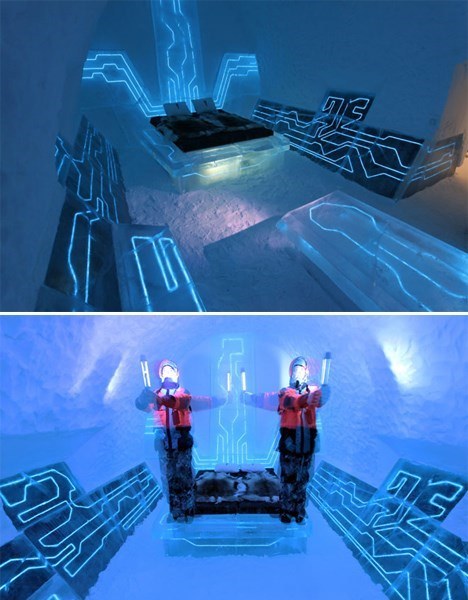 This Hotel Room is Cool Like TRON
USA Sets Summer Dates for Covert Affairs, Graceland, New Matt Passmore Drama and Others
Star Wars car
Netflix to Create Its First Spanish-Language Original Series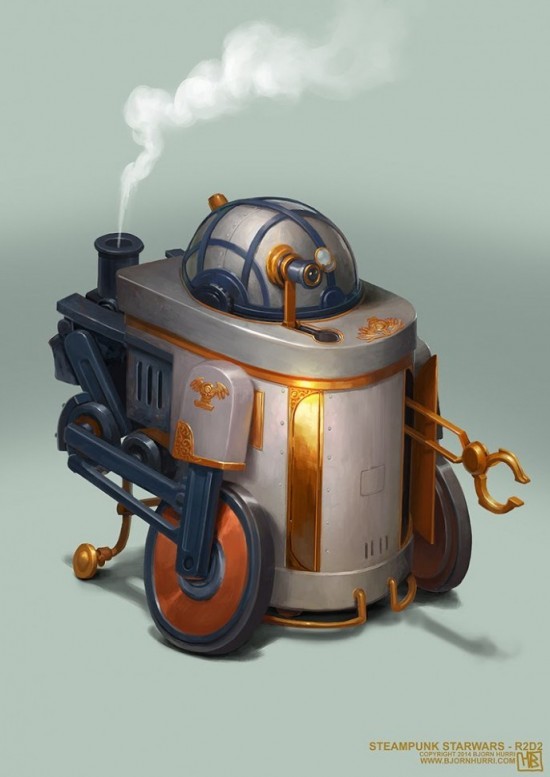 Bjorn Hurri – Steampunk Star Wars
HBO GO To Land On Amazon Fire TV Later This Year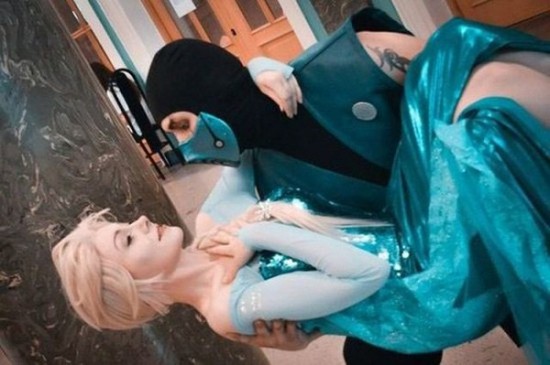 Sub-Zero Sweeps Elsa Off Her Feet [Cosplay]
Paramount Joins MGM On 'Ben-Hur' Remake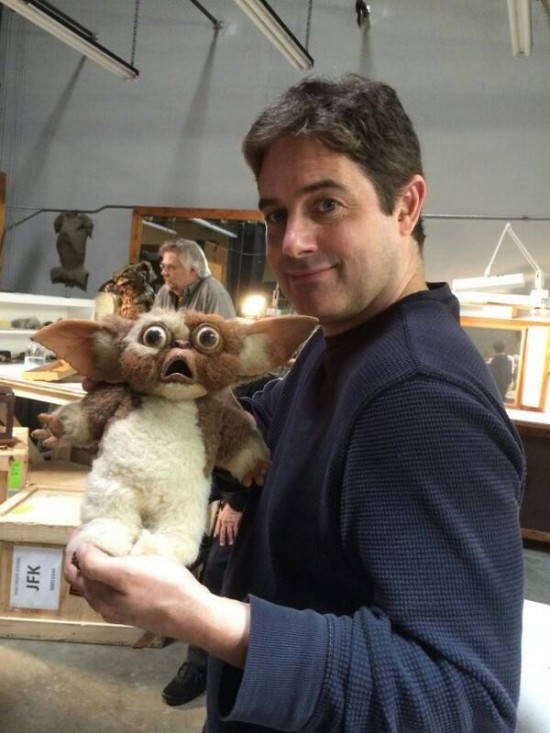 A preview of the Empire Magazine Gremlins cover shoot
William Friedkin Says He Passed On Producing 'Star Wars,' Warns Fans Not To Buy 'Sorcerer' DVD
A montage of Spike Lee's trademark dolly shots from his films
Disney Store promises more "Frozen" merchandise, mall experience to continue kid focus sending adults online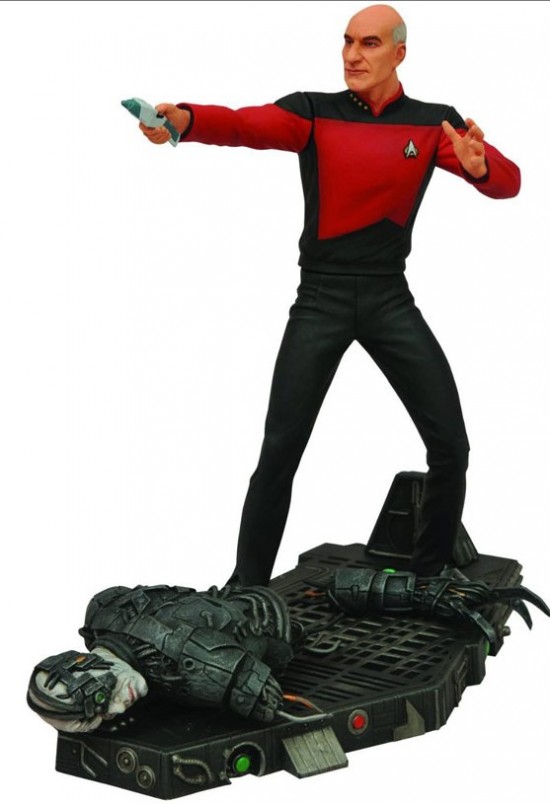 Star Trek Select The Next Generation Captain Jean-Luc Picard FigureAlex Kurtzman and Roberto Orci Splitting Up as Movie Team
The evolution of Godzilla's Roar from 1954 to 2014
'Noah' Raises Tide to $300 Million at Global Box Office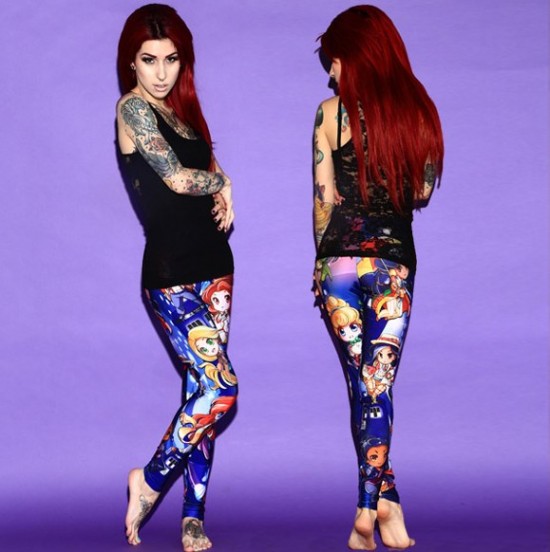 Doctor Who Princesses LeggingsB.J. Novak: Social Media Is Making Us Better Writers
Watch: 2-Minute Visual Essay On Michael Mann's 'Thief'
Len Wiseman To Direct Paranormal Sci-Fi Thriller 'Black Chapter' For Skydance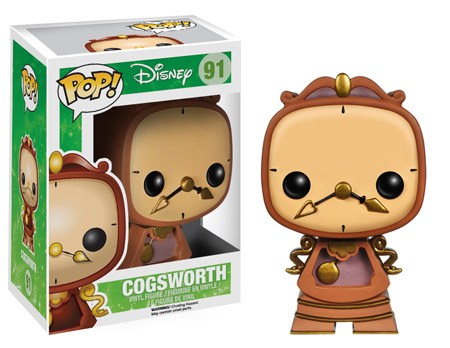 FUNKO TO RELEASE BEAUTY AND THE BEAST SERIES 2 POP! FIGURES IN JUNE 2014
'The Newsroom' Season 3 to Cover Boston Marathon Bombing
A Guide to the Best TV Show Instagrams You Must Follow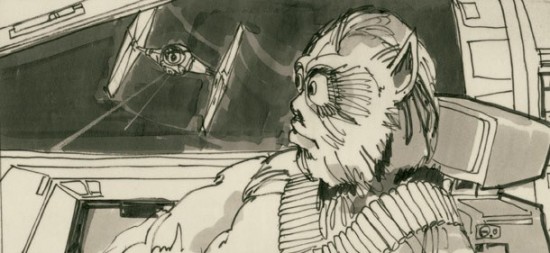 Early 'Star Wars' Storyboards Show Off a Far, Far Different Universe
Producers Guild Announces 2015 Awards Timeline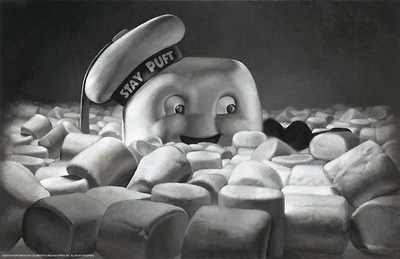 More Ghostbusters art
William Friedkin on 'Sorcerer,' Legal Battles, and How 'Star Wars' Changed Everything
'Mean Girls' star Daniel Franzese writes moving coming out letter to his character Damian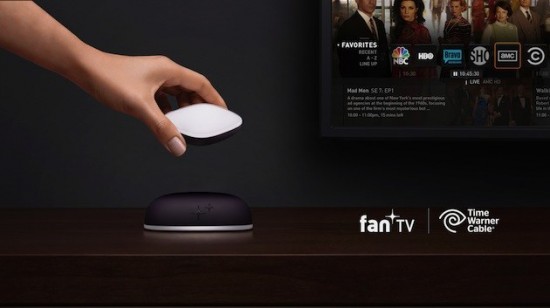 Time Warner Cable will sell a $99 Fan TV box that streams cable TV and internet video
See an Indie Director's Funny Message to People Who Pirate His Movie
Clip: TV Creators Get Their Close-Up In Docu 'Showrunners'
'Chef', 'Search Party' and 'Whiplash' in Today's MPAA Ratings Bulletin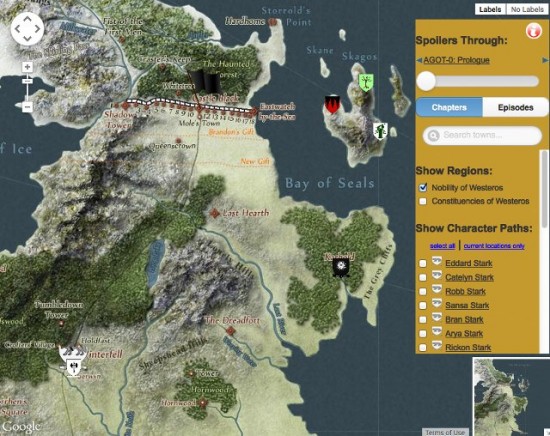 Impressive Game Of Thrones Interactive Map To Westeros
Sony Pictures Classics Acquires Red Army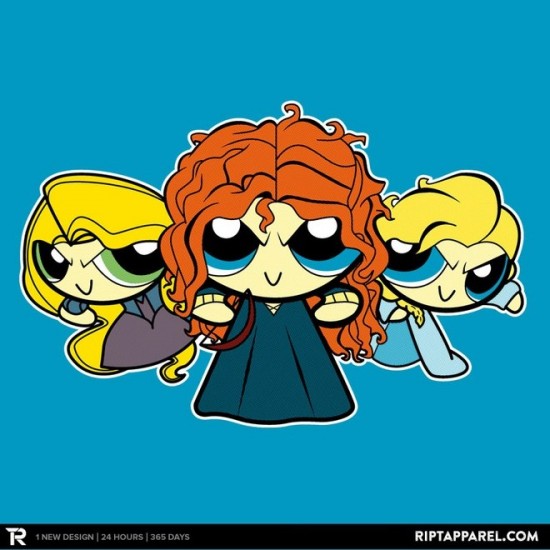 Today's t-shirt of RIPT Apparel is a Power Puff Girls/Disney-inspired design
Millennium Sets Andy Fickman For 'My Owner's Wedding'
Homemade Remake of the 'Godzilla' (2014) Trailer
Quentin Tarantino's Gawker Lawsuit Dismissed But Can Be Refiled
Trailers From Hell: Larry Karaszewski on COONSKIN
'Morgan Spurlock Presents' Label Hatched By Filmmaker's Warrior Poets, Virgil Films & Abramorama
If you have any interesting items that we might've missed that you think should go in /Film's Page 2 – email us!