New 'Flash Gordon' Movie Coming From 'Star Trek 3' Scribes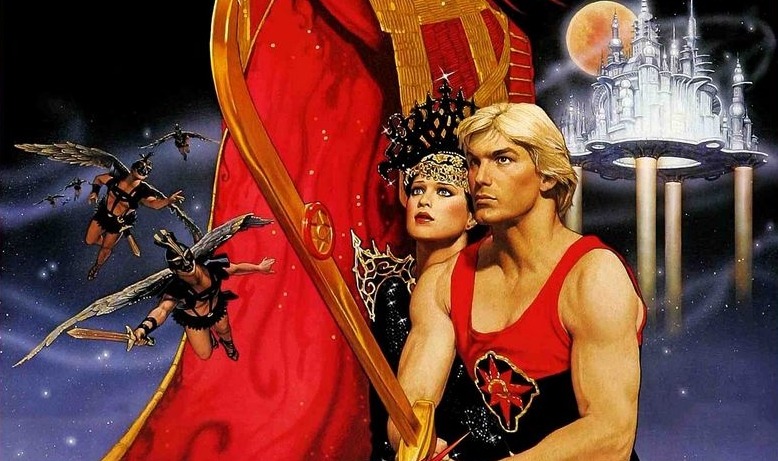 Flash Gordon is finally making his way back to the big screen. Twentieth Century Fox has just picked up the rights to the pulp comic hero, with John Davis (Chronicle) producing. And they're wasting no time — they've already set Star Trek writers J.D. Payne and Patrick McKay to write the script. Get all the details after the jump.
Flash Gordon was first conceived in 1934 by artist Alex Raymond as a response to the popular Buck Rogers strip. The titular lead is a handsome Yale grad and polo player who, along with his lady friend Dale Arden and mad scientist Dr. Hans Zarkov, rocket off into outer space after Earth is attacked by meteors. They trace the meteors back to the planet Mongo, and battle its evil ruler Ming the Merciless.
The property has remained popular through the ages, spawning three serial films in the late '30s, a live-action series in the '50s, a live-action movie in 1980, three different animated series between the late '70s and the mid-'90s, and another live-action series in the mid-aughts.
Nevertheless, Hollywood has struggled in recent years to get another film off the ground. Universal, Mandalay, and Sony have all taken cracks at Flash Gordon to no avail. The project ended up at Fox thanks to exec Matt Reilly, who will oversee the project for the studio.
Payne and McKay have worked on a few high-profile projects, but none that have actually hit theaters yet. They've written an adaptation of the graphic novel Boilerplate for Bad Robot and Paramount, a The Deadliest Warrior movie, and a Goliath actioner, and are now working on Star Trek 3.