Doug Liman In Talks To Adapt New Philip Reeve Book 'Railhead'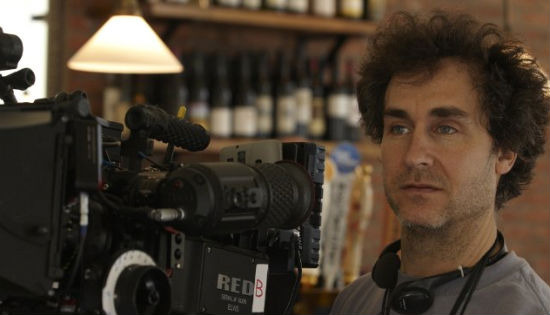 Doug Liman directed Edge of Tomorrow for Warner Bros., and the studio is evidently happy with the film. How do we know? Because WB has just set Liman to direct an adaptation of a forthcoming young adult sci-fi tale, the new Philip Reeve book Railhead. The book won't be out for a while, but it sounds like a big adventure with a cast of humans and aliens scattered across stretches of space.
THR reports that the book is " set in a futuristic world where trains run through space via portals. The main character is a petty thief hired to steal an object that happens to be more important than he was led to believe, setting off an adventure that could change the course of the galaxy."
Railhead hasn't been published yet — it doesn't hit stores until the Fall season in 2015 — so this is just another pitch, from most onlookers' perspective. I can imagine quite a few things based on that short description, but since we know next to nothing about the characters or general plot points, it's impossible to know what to expect. Just based on the log line, however, it sounds like the sort of thing WB would love to have.
This isn't the first time WB has sparked to a book by Reeve. His Larklight trilogy, which is "set in an alternative Victorian-era universe, where mankind has been exploring the solar system for at least a century," has also been in development at the studio. (Though there's been little big movement there in a while.) And his Mortal Engines series, which envisions London as a mobile city that wanders a blasted Earth after an apocalypse, was once slated to be adapted by Peter Jackson. (See a pattern with Reeve's books? No wonder studios want to create films based upon them.)
Before anything big happens here, we'll see how Liman's current sci-fi foray goes, when Edge of Tomorrow opens on June 6.