Len Wiseman Directing FBI Sci-Fi 'Black Chapter'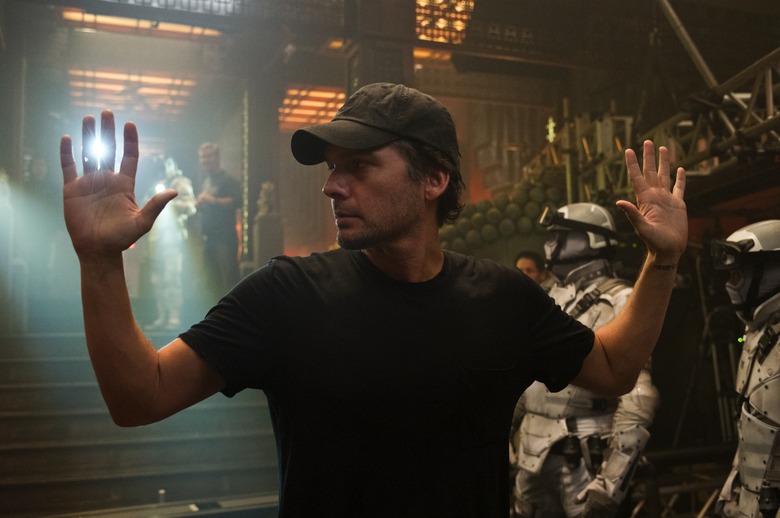 For a while there, it looked like Len Wiseman was going to follow up his unasked-for Total Recall remake with an unasked-for The Mummy reboot. But then he had second thoughts, and dropped out to focus instead on his TV series Sleepy Hollow. And now that he's ready to return to big-screen directing, he's got his eye on a new original project.
Wiseman is reportedly set to direct the FBI sci-fi Black Chapter, based on an idea he had with Zak Penn. If Penn's history has you wondering if Black Chapter might be a superhero film of some sort, you'd be right. More or less. Get plot details and more after the jump.
"Black Chapter is a science fiction story that draws from our own history," Wiseman said. "I've always been fascinated by the mysteries surrounding the CIA's astral projection program during its MK-ULTRA era. What if those experiments had actually worked? Would we even know?"
Wiseman's last feature was Total Recall, which was panned by critics and ignored by audiences. But he's had some success on television lately. His supernatural drama Sleepy Hollow was the first big hit of the 2013-2014 season, and was renewed for a second season just three episodes into the first.
Penn has lots of experience with superpowered films. He's had a hand in X-Men 2, X-Men: The Last Stand, Elektra, The Incredible Hulk, and The Avengers. He also co-created the Syfy series Alphas, about a group of people with superhuman powers. Black Chapter, then, sounds right up his alley.
In addition to directing, Wiseman will also produce Black Chapter. Also on board is Skydance Productions, which will co-finance and co-produce. No distributor has been set, but with Skydance involved odds are the movie will end up at Paramount.