'Ping Pong Summer' Trailer: A Love Letter To Eighties Pop Culture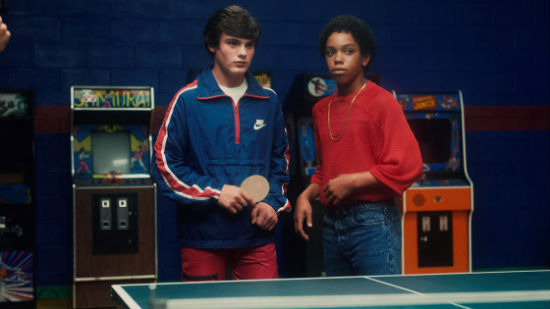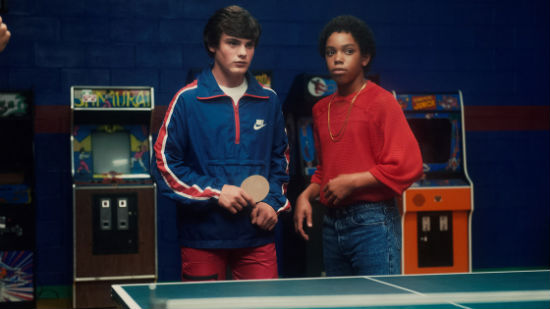 The Ping Pong Summer trailer is here. Writer/director Michael Tully's charming love letter to the Eighties, coming of age films and summer vacation premiered at the 2014 Sundance Film Festival to solid reviews. It was picked up for distribution soon after. It'll finally hit theaters and VOD on June 6 and now you can check out the full trailer below.
Apple.com has the official HD version of the Ping Pong Summer trailer. Here's an embed.
Having seen Ping Pong Summer, I'll honestly say the trailer doesn't really represent the film correctly. It's not goofy about the Eighties. The family stuff is very much secondary to the ping pong stuff. The "stars" all play very peripheral characters. Plus, the movie has more energy and heart. On the other hand, it does show lots of the smart choices Tully makes throughout, such as the awkward pauses and hilarious dialogue. The trailer is not bad, but the movie is much better.
I reviewed the film at Sundance and liked it very much. Here's a quick excerpt:
Ping Pong Summer has several moments of true bliss, mostly resulting from great sequences with Eighties music or perfectly authentic period nostalgia. The film never jokes about its time and setting. Instead, it embraces all the trappings of the time, letting the audience decide if they want to laugh at the decade, or just roll with it.
Come June 6, definitely seek out Ping Pong Summer. It stars Susan Sarandon, Lea Thompson, John Hannah, Amy Sedaris and Marcello Conte. Here's the official, and awesome, plot description:
The year is 1985. Rad Miracle is a shy 13-year-old white kid who's obsessed with two things: ping pong and hip hop. During his family's annual summer vacation to Ocean City, Maryland, Rad makes a new best friend, experiences his first real crush, becomes the target of rich local bullies, and finds an unexpected mentor in his outcast next-door neighbor. Ping Pong Summer is about that time in your life when you're treated like an alien by everyone around you, even though you know deep down you're as funky fresh as it gets.