Cool Stuff: Sideshow Collectibles' 'Pacific Rim' Knifehead Statue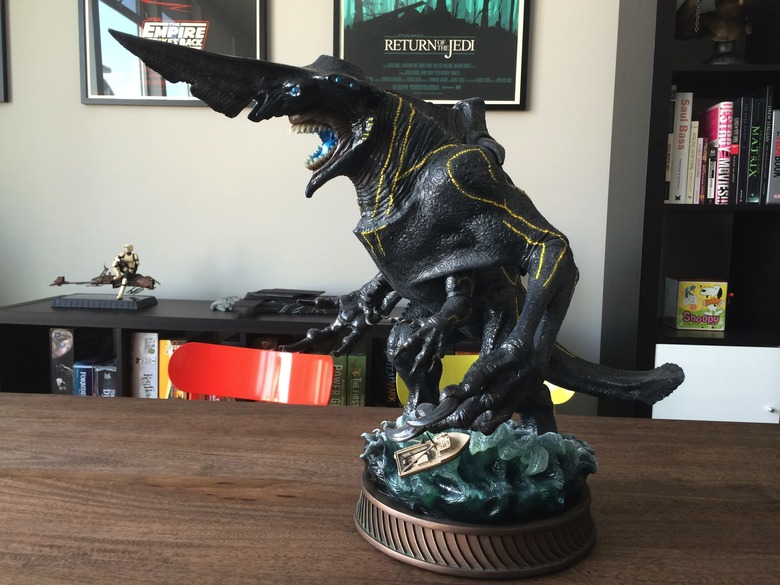 Sideshow Collectibles sent me a sample of their Pacific Rim Knifehead Statue. Lets unbox this figure and take a look at whats inside the box. After the jump you will find photos of the Sideshow Pacific Rim Knifehead Statue, alongside my thoughts on the product.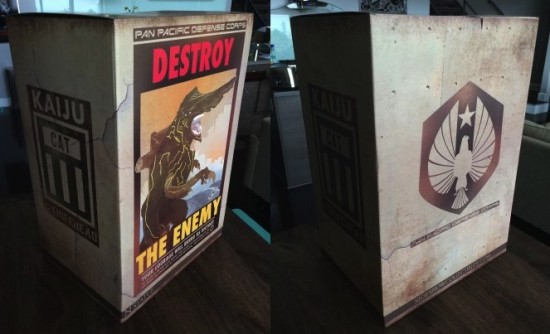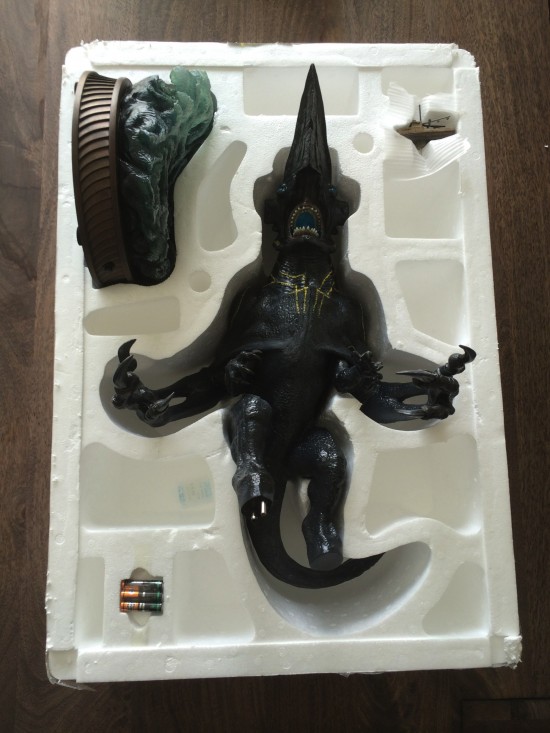 [gallery columns="2" ids="228594,228596,228597,228600"]
Sideshow Pacific Rim Knifehead Statue Reviewed
I'm a huge fan of Guillermo Del Toro's Pacific Rim, so when this package arrived I was excited to check it out. The Sideshow Pacific Rim Knifehead Statue is massive, almost 60 pounds in the box and 42 lbs when set-up on your shelf. The statue stands a whopping 17 inches in height. Sideshow is working on a Gipsy Danger which will stand 20 inches tall, and I can't even imagine the awesome of having those two statues sitting side by side on a shelf.
The sculpt by Mark Newman, Earl Ellis, Nathan Mansfield, and Dave Cortes accurately brings the computer generated creation to life, completely capturing the texture and every fold of skin. There are so many details on this statue that I missed when watching the film (and I've seen it now a few times).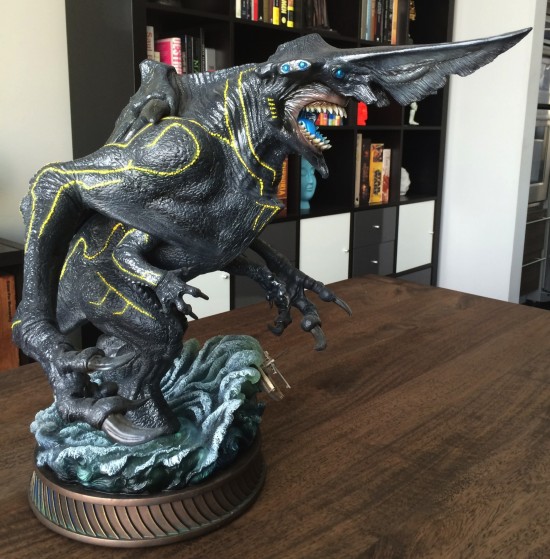 The statue features a fantastic paint design by Anthony Mestas, Tim Gore, and Steve Riojas. There is fantastic detailing around the mouth, and Knifehead's teeth look too real and very creepy when the light feature is turned on. The light feature is powered by a set of batteries in the base (I wish Sideshow would allow an AC adapter option), and the figure connects to the base to allow the creepy blue light to shine out of the creature's mouth. The light in the base is not easy to see during the daytime,. but gives the statue an awesome menacing look as the light dims down.
If I have one complaint about this statue is that the yellow stripes on Knifehead do not glow as they do in the movie. Sideshow took great lengths to add some awesome lighting features to this kaiju but were unable to replicate this aspect of the movie. The be fair, it would probably be hard to make a good looking statue with this feature as it was require very different materials and a very different (likely unstable) construction. I don"t have a black light, so I'm not sure if the yellow paint glows florescent under such a set-up. If so, that would be cool.
Another feature of the statue is the saltchuck fishing boat which is captured in time seconds away from being destroyed by the typhoon wave created by Knifehead's leg movement. This piece is also incredibly detailed.
Here is a great video showing how Guillermo Del Toro worked with Sideshow Collectibles from the early development of the film to help bring these kaiju monsters and giant robotic Jaegers to life:
Also here is a teaser preview video of the Sideshow Pacific Rim Knifehead Statue:
Here is the official product description for the Sideshow Pacific Rim' Knifehead Statue:
rom award-winning filmmaker Guillermo Del Toro, Warner Bros. Pictures, and Legendary Pictures, the action-packed blockbuster film Pacific Rim is in theaters now! To combat the threat posed by legions of monstrous creatures known as Kaiju, the world has devised a special type of weapon: massive robots, called Jaegers. Sideshow Collectibles is proud to partner with the creators of Pacific Rim to present an impressive collection of Pacific Rim statues. A horrifying monster, codenamed Knifehead, rises up from the depths of the Pacific Ocean to annihilate mankind. Designed and developed in partnership with Guillermo Del Toro, the threat Category 3 monster comes to life with a light-up base and mouth, four sets of razor sharp claws and a monstrous headblade, capable of tearing boats, buildings and mechs to shreds. The Knifehead: Pacific Rim statue from Sideshow Collectibles is an outstanding introduction to your Pacific Rim collection.
The Sideshow Pacific Rim Knifehead Statue is available for $399.99.