'Veep', 'Silicon Valley' Renewed By HBO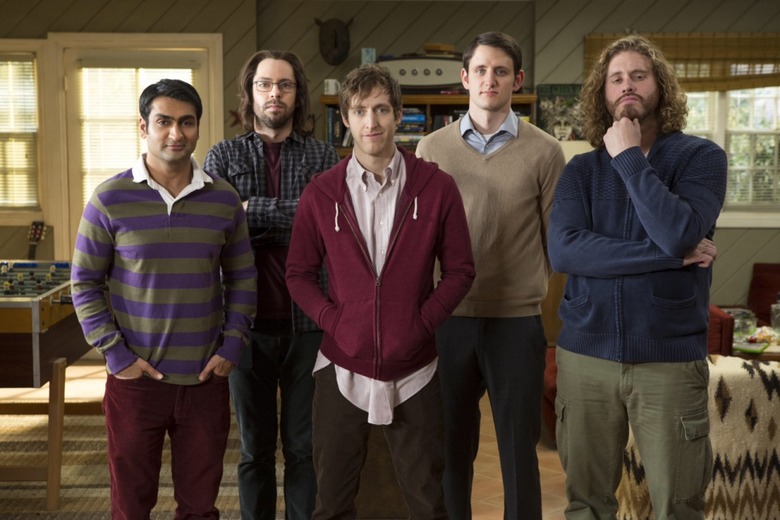 HBO couldn't renew Game of Thrones fast enough, putting in an order for two more seasons just two days after the Season 4 premiere. Now it's getting around to reupping the rest of its current Sunday night lineup as well.
The network has renewed half-hour satires Silicon Valley and Veep, for their second and fourth seasons, respectively. More details after the jump.
Veep's numbers aren't quite as high. Its Season 3 premiere, which aired the same night as Silicon Valley's series premiere, was seen by 955,000 people.
Both shows have proven immensely popular with critics. Veep's Julia Louis-Dreyfus and Tony Hale both won Emmys for their work on the series last year. Silicon Valley hasn't been around long enough to pick up any statues, but reviews so far have ranged from good to glowing.
Created by Armando Iannucci, Veep stars Louis-Dreyfus as the vice president of the United States. The current third season revolves around her attempt to move up the political ladder. Whether she succeeds or fails, it should be fun to see the fallout in Season 4.
Mike Judge's Silicon Valley centers around a group of guys trying to launch a tech startup. It's continuing to improve after a strong start, and has the potential to be one of the funniest shows on TV.
HBO has had a good track record with half-hour comedies lately. Earlier this year, the premium cable channel also renewed Girls and Looking. Last year, they added Getting On to their slate.
Coming up for HBO are the premieres of Togetherness, from the Duplass Brothers; The Brink, with Jack Black and Tim Robbins; and Ballers, starring Dwayne Johnson.
[Source: THR]