This Week In Trailers: WolfCop, You Are Not Alone, Super Duper Alice Cooper, Spook Train, The Great Invisible, The Rise And Rise Of Bitcoin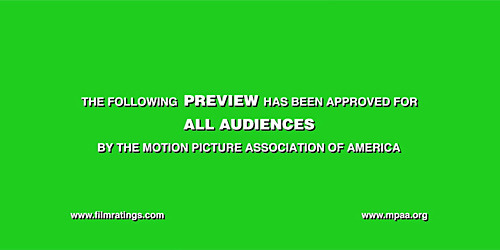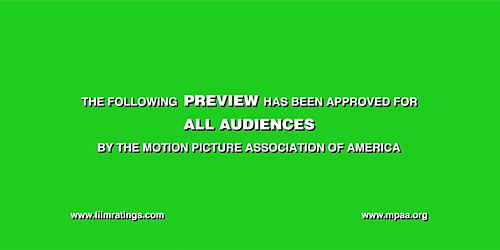 Trailers are an under-appreciated art form insofar that many times they're seen as vehicles for showing footage, explaining films away, or showing their hand about what moviegoers can expect. Foreign, domestic, independent, big budget: What better way to hone your skills as a thoughtful moviegoer than by deconstructing these little pieces of advertising? This week we delight in Alice Cooper's shenanigans and hi-jinks before he became born-again, wonder who IS in the house with us, get inappropriate with claymation, watch an oil rig become the center of the universe, watch a woman have sexy time with a wolf and talk digital currency.WolfCop Trailer
There are times when words help to deconstruct and define the moments we all share in order to make sense of the world around us.
This is not one of those times.
Director Lowell Dean has made something I can only call a fantastic homage to movies I used to consume ravenously as a young boy. As an older man, though, this speaks to me on a level where I know everyone is in on the joke and it has been blown up to such exaggerated proportions that it nearly demands your attention as it rolls through its entire running time. Yes, there's needless sexiness; yes, there is wildly weird narrative choices about how the story is meted out; and, yes, there is absolutely nothing redeeming about anything this movie has to say. That said, though, I really need to see this. There is a weird combination of comedy, practical effects, bestiality, and action that just tickles some part of my reptilian brain. There is a time and place for all kinds of movies and this one deserves at least your attention for two minutes.
You Are Not Alone International Trailer
I normally don't follow a movie for as long as I've followed this one, but once I get fixated on a shiny spoon I might as well be like a cat tracking a laser pointer.
What really drew me to director Derek Mungor's ode to a summer's eve filled with dread and violence is the way in which we enter this world and what the world feels like. It does not "feel" like a Hollywood backlot dressed up with fancy homes and manicured lawns. Nor does it feel like it is out of place. This is idyllic hamlet that feels very much like anyone you would see in Anytown, USA. The trailer accentuates that and starts with a vocal flourish that is part campy, part helpful to establishing why we're gathered here today. We're ensconced in the world of this protagonist and it begins to envelop us in the first-person perspective that will carry us through the rest. It so fantastically makes us uneasy when the music kicks in, along with the telltale heart that thumps in slow desperation. Flashes of normal town life, normal kids having a kegger, and the very real sense of dread when it all stops being fun.
You owe it to yourself to at least sit on your hands for the two minutes that it runs because, regardless of how many people actually see the eventual film, the trailer is incredibly polished and does everything it needs to do better than movies that have astronomical budgets dedicated to its marketing. Hell, I would say other people's trailers cost more than the dollars it took to make this film but, based on what's here, it's a hell of a lot more frightening than even a great film like You're Next.
Spook Train Trailer
When I think about the varied artists who I was introduced to through Spike and Mike's Sick & Twisted Festival of Animation I am thankful at the time I spent sitting through some of the most bizarre realizations of other people's pathos, come to life in full technicolor.
Director Lee Hardcastle seems like he would fit right in with the greats who have gone though Spike and Mike and, if this trailer is any indication, you can count me in as the first person in line to see the rest of it. I don't know what in the hell is happening or what even happens after it, I don't even get where the story begins or ends, but I cannot not turn away from the screen as this plays out. It's funny, it's strange, but, here's the odd thing, you can feel that this is all the machination of one guy's mind. There's just something wonderful about this notion that I don't care about narrative structure or pacing. It's this guy's world and I'm just here observing what can only be truly demented stuff that, when you factor in 10 short claymation tales altogether, I can't imagine missing for the world.
The Rise and Rise of Bitcoin TrailerNicholas Mross has an interesting problem on his hand.
As he was working on this I am positive he either had no idea that the strange volatility this currency has faced would be so sharp but, that, with a Newsweek piece that is still confusing to me and the happenings of Mt. Gox, there is some 'splainin to do. Whether his documentary can be as current as the news has yet to be seen but this represents one of the only long-form, visual representations of what this has all been about. The trailer, very matter of factly, take us through the current quagmire it sees itself in (Mt. Gox and the decline of its valuation), and then takes a smooth step back in order to put all of this into context. What is great about this, as well, is that we get varied perspectives on what this kind of currency means not only to big institutional players but those who are on the streets and may want to have a currency to buy goods/services without Uncle Sam taking his share. It's fascinating from a political level because there is that element that it's something tangible which can be used to thumb a nose at bureaucrats who would like to keep the balance of monetary power tilted in their favor. Power to the people, indeed.
Super Duper Alice Cooper Trailer
The longest time I've ever spent with Alice Cooper's music was during the time I saw Wayne's World in 1992. Other than that, I've only experienced his influence through various soundtracks.
I'm sure he has a following, Lord knows he has made his name known here in the Valley of AZ as one of the nicest Christian men around, but what has attracted me to this project is the fact that two of the three directors helped make a really solid music documentary: Rush: Beyond the Lighted Stage. Directors Sam Dunn, Reginald Harkema and Scot McFadyen look to make the Cooper story something I shouldn't pass up; if the trailer is any indication, I absolutely won't. His is a fascinating story and we seem to catch glimpses of the moments that made him a rock and roll legend. It's some of the same elements that made me understand what the big hubbub was about Rush that makes me feel like I want to understand Cooper. I may not have an affinity for his brand of music but that doesn't take away from the narrative that's being set up here. We go from moment to moment without hiccuping or staying too long in one place. It is in constant movement and having a heightened interest in this man's story is proof enough as to why this trailer is a success.
The Great Invisible Trailer
I'm only here because of John Battsek.
Battesk is a producer of Searching for Sugar Man, The Imposter and Restrepo, three mighty documentaries. It'll be interesting to see what director Margaret Brown does with this material, and this is the kind of story that could have some interesting twists and turns, but it's at least a sign of great skill that it sets up the narrative of what we're seeing that works so well for me. While the material doesn't seem like something that, on the surface, seems that interesting, I trust in the triumvirate of films and in Battesk to give it the right kind of context to bring it all to life. The trailer skillfully balances the material we all know isn't the most thrilling but puts it across in a way that genuinely makes this story something that feels necessary to understand.
Nota bene: If you have any suggestions of trailers to possibly be included in this column, even have a trailer of your own to pitch, please let me know by sending me a note at Christopher_Stipp@yahoo.com or look me up via Twitter at @Stipp
In case you missed them, here are the other trailers we covered at /Film this week: