Tom Hanks Attached To Cold War Drama With Steven Spielberg As Potential Director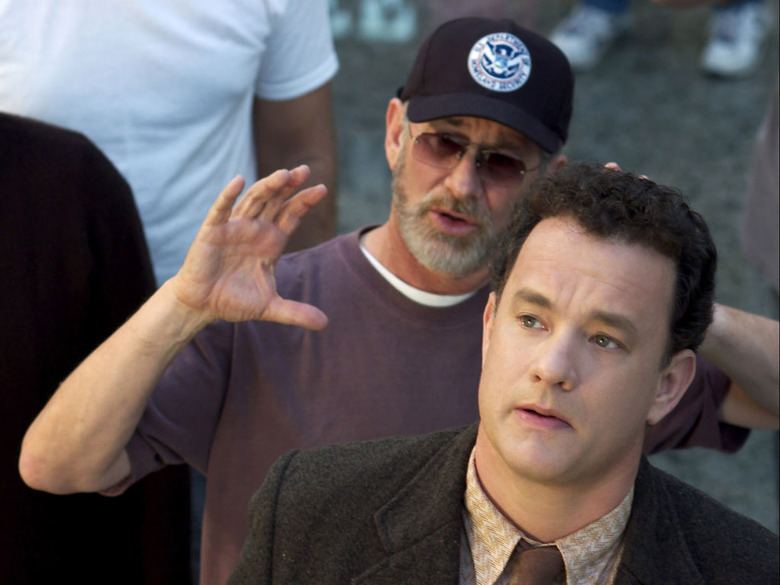 We're back in a familiar position: scanning a set of potential projects for Steven Spielberg, trying to figure out which he'll do next. There are a couple of possible options that have been kicking around for a while, such as the sci-fi action film Robopocalypse and the Spanish conquistador drama Montezuma. Just last week there was news that Spielberg is developing a religious drama called The Kidnapping of Edgardo Mortara, from Lincoln and Munich writer Tony Kushner.
Now there's a new project: an untitled true-life Cold War drama with Tom Hanks attached to star.
THR reports that the Cold War film is from writer Matt Charman, whose script follows "the true story of James Donovan, an attorney who was put into the center of the Cold War when he negotiated the release of downed U-2 spy plane pilot Gary Powers."
There's no real indication at this point as to which film Spielberg might make next, though when The Kidnapping of Edgardo Mortara was announced, the line was that Spielberg would most likely make Robopocalypse next, as that project is furthest along in development.
But with the rich history between Spielberg and Hanks — multiple feature films and a couple high-profile producing team-ups for television, could we see an accelerated development on this film? There's no way to say, but with Hanks' most recent starring turn for Spielberg, The Terminal, now a decade old, we'd be happy to see them back together.