Fox Previews Matthew Vaughn's 'The Secret Service' At WonderCon [Video Blog]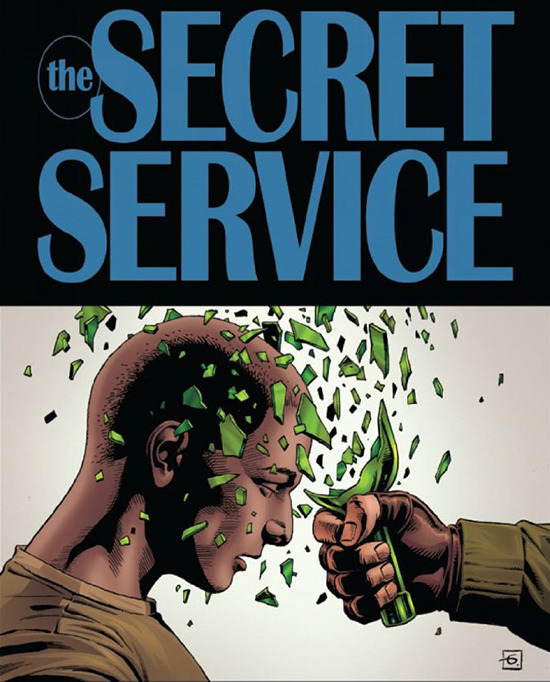 Fox had a small surprise for fans this past weekend: a presentation from Matthew Vaughn's new film The Secret Service at WonderCon. The movie is based on the Marvel Comics series by Mark Millar and Dave Gibbons. It stars Colin Firth as a refined and highly capable secret agent, who recruits his nephew to join the intelligence service. The footage shows one hell of a fight scene, positioning the film as something like Kick-Ass, but with John Steed from the British TV show The Avengers as the lead character. After the WonderCon presentation, we recorded a video blog talking about the footage, which you can find below.
This same clip was shown at CinemaCon a few weeks ago, but this was the first time a general audience had a chance to see anything from the film. It's a very visceral and heavily stylized scene, followed by a montage presentation of other footage from the movie. It also stars Taron Egerton as Gary Unwin, the nephew of Firth's character, with Michael Caine and Samuel L. Jackson.
Millar described the mini-series in the following terms:
The world's greatest secret agent is on the most exciting case of his career. But will the end of the world as we know it take a back seat to training his street-punk nephew to be the next James Bond? The young man's preparation now begins in earnest, saving him from a life of desperation. Meanwhile, what's the secret link between a series of kidnapped science fiction stars and the murder of an entire town in Middle America?
Here's a video reaction featuring me, Peter Sciretta and Germain Lussier: