Don't Expect The Classic Cast In 'X-Men: Apocalypse'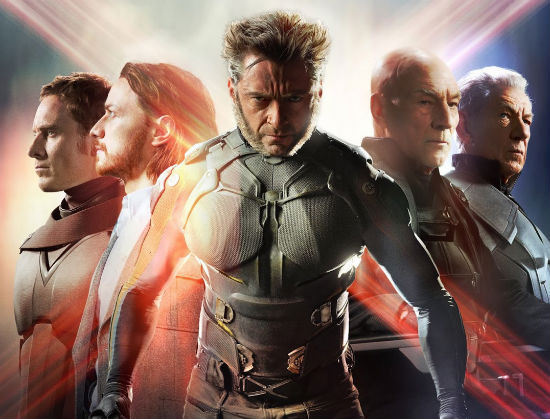 Until X-Men: Days of Future Past opens, we won't know who survives and what shape they're in. But there's no question that Fox will be making more X-Men movies to follow it, starting with X-Men: Apocalypse. But what about the classic cast — is this year's film their swan song, with the exception of Hugh Jackman? That's seemed likely, given past statements from Singer such as "[Apocalypse will]  introduce familiar characters in a younger time," and the general sense that Apocalypse is a sequel to First Class.
Simon Kinberg is writing both films, and at WonderCon this past weekend he explained a few things about the intersection of X-Men: Apocalypse and the "classic cast" led by Patrick Stewart and Ian McKellen. That is, there probably won't be any.
Kingberg talked to HitFix at WonderCon, dancing around something many fans have assumed: that the end of this film will find the future of the "classic cast" eliminated, and with the exception of the time-traveling Wolverine, the need for the cast with it. (That's a guess, not a plot spoiler.)
Certainly things that take place in 'Days of Future Past' in the past have an impact on the future. That's the whole point of the plot and, I can say, in at least the vaguest of terms there care repercussions from what happens in 1973 that ripple all the way forward in time. Which means they would ripple through the time periods of the original 'X-Men' movies. That's a vague answer to your question.
That assumption is bolstered by Kingberg's further comments:
[Apocalypse] really follows the 'First Class' cast. Meaning it is a sequel that will feature McAvoy, Fassbender, Jennifer Lawrence, Nic Hoult and that cast. It is not a sequel that would necessarily feature Ian, Patrick, Halle and the original cast.  It would take place roughly between the past of 'Days of Future Past' and when 'X-Men' first started.
We'll get a much better idea of what the future holds when X-Men: Days of Future Past opens on May 23.