'Godzilla' TV Spot: The Monster Roars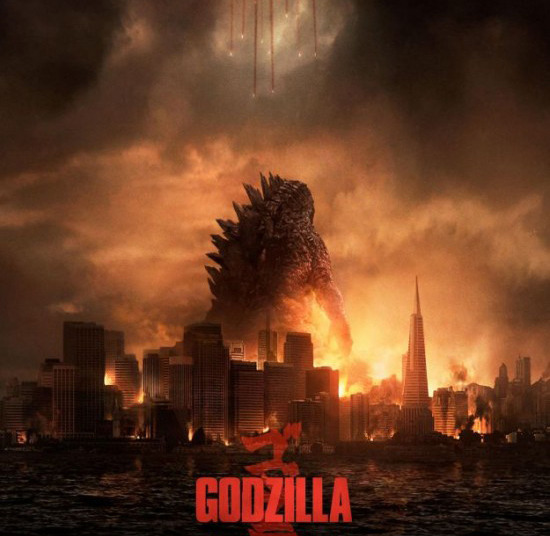 Trailers and TV spots for Godzilla have been doling out information about the film in small chunks over time. That especially goes for the monster, which has been seen in the distance, through fire and smoke, and in fractured form. But Warner Bros. and Legendary aren't being shy with the creature; there are quite a few full images out there — we just haven't seen much in motion so far. This new TV spot gives up some new footage, including a great shot of Godzilla as he roars the "bending girder" sound that is so familiar. Check out the spot below.
If all this seems incredibly serious so far, that's very much by design. Director Gareth Edwards explains some of his approach in this featurette:
Godzilla opens on May 16.
An epic rebirth to Toho's iconic Godzilla, this spectacular adventure, from Warner Bros. Pictures and Legendary Pictures, pits the world's most famous monster against malevolent creatures who, bolstered by humanity's scientific arrogance, threaten our very existence. Gareth Edwards directs "Godzilla," which stars Aaron Taylor-Johnson ("Kick-Ass"), Oscar® nominee Ken Watanabe ("The Last Samurai," "Inception"), Elizabeth Olsen ("Martha Marcy May Marlene"), Oscar® winner Juliette Binoche ("The English Patient," "Cosmopolis"), and Sally Hawkins ("Blue Jasmine"), with Oscar® nominee David Strathairn ("Good Night, and Good Luck.," "The Bourne Legacy") and Bryan Cranston ("Argo," TV's "Breaking Bad").