First Look: Michael Fassbender And Marion Cotillard In 'Macbeth'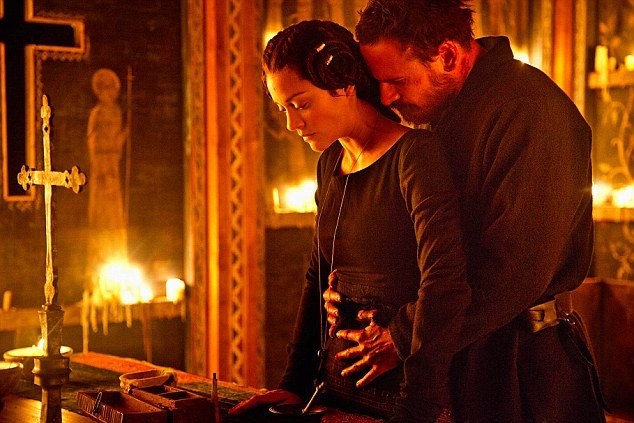 That shot above shows off Marion Cotillard and Michael Fassbender as they appear in the new version of Macbeth. The film is directed by Justin Kurzel, the Australian filmmaker behind Snowtown, and stars Michael Fassbender in the title role of the William Shakespeare adaptation. Another, more striking shot is below. 
Both images from from the Daily Mail, to which Fassbender explained his take on Macbeth:
He's suffering from post traumatic stress disorder. It makes total sense, when you think about it. Justin set the seed of the idea in my head. This trauma is something we know about. In World War I they called it battle fatigue, and it was probably more horrific in Macbeth's days, when they were killing with their bare hands, and driving a blade through bodies. He's having these hallucinations, and he needs to return to the violence to find some sort of clarity, or peace.
The original period setting of the play remains intact, as you can see, and the script is more or less in the original verse; Fassbender says 'There's a vibrancy and intelligence to the script."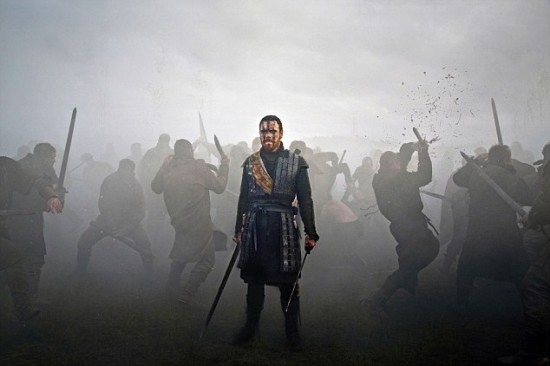 Macbeth also stars Paddy Considine, David Thewlis, Sean Harris, Jack Reynor and Elizabeth Debicki. It should hit the UK in early 2015, and will be in US theaters... sometime, perhaps late this year, via The Weinstein Company.