Steven Spielberg To Direct 'The Kidnapping Of Edgardo Mortara'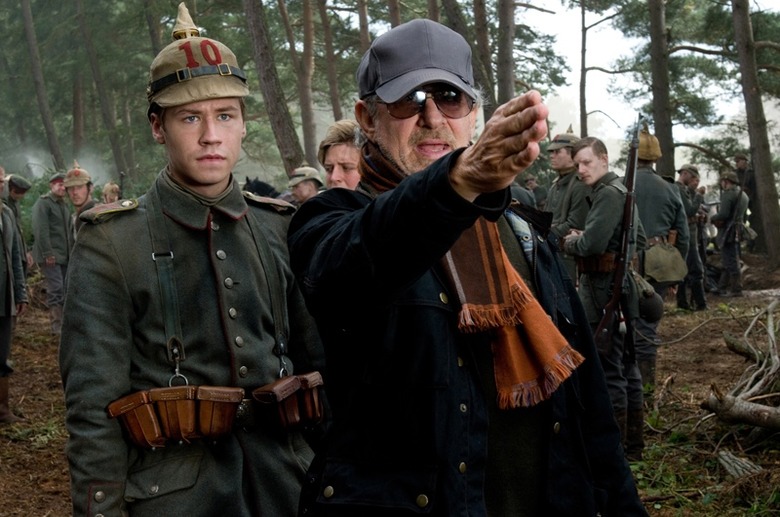 We may receive a commission on purchases made from links.
Steven Spielberg's last collaboration with screenwriter Tony Kushner was so successful, the pair are teaming up again. Spielberg plans to direct The Kidnapping of Edgardo Mortara based on a screenplay by Kushner. Mortara was an Italian Jew who made international headlines when he was removed from his home and raised as a Catholic in 1858.
The film will not be Spielberg's next film, however. He's still deciding between going back to Robopocalypse or Montezuma. The former much further along having just completed a total rewrite.
Variety broke the news of Spielberg and Kushner's latest collaboration (the last being Lincoln). The film will be an adaptation of a David Kertzer novel and Kushner has only just started writing. Here's a description of the book from Amazon:
Bologna: nightfall, June 1858. A knock sounds at the door of the Jewish merchant Momolo Mortara. Two officers of the Inquisition bust inside and seize Mortara's six-year-old son, Edgardo. As the boy is wrenched from his father's arms, his mother collapses.  The reason for his abduction: the boy had been secretly "baptized" by a family servant.  According to papal law, the child is therefore a Catholic who can be taken from his family and delivered to a special monastery where his conversion will be completed.
With this terrifying scene, prize-winning historian David I. Kertzer begins the true story of how one boy's kidnapping became a pivotal event in the collapse of the Vatican as a secular power.  The book evokes the anguish of a modest merchant's family, the rhythms of daily life in a Jewish ghetto, and also explores, through the revolutionary campaigns of Mazzini and Garibaldi and such personages as Napoleon III, the emergence of Italy as a modern national state.  Moving and informative, the Kidnapping of Edgardo Mortara reads as both a historical thriller and an authoritative analysis of how a single human tragedy changed the course of history.
Sounds incredibly powerful and right in that Spielberg wheelhouse, with an inspirational story drawn from history. But, with writing just underway, it's a ways off.
So what's next? The Variety story says the following:
Some people close to Spielberg insist that he has not committed to what he will direct next, though others say "Robopocalypse" is the frontrunner. Of all his current projects, sources say "Robopocalypse" is the farthest along, with one person noting that the budget is close to being finalized.
Either way, add another movie to the huge stack of films the world's most popular director is attached to direct. What do you think of Steven Spielberg doing The Kidnapping of Edgardo Mortara?