'Jersey Boys' Trailer: Clint Eastwood Adapts Tony-Winning Broadway Musical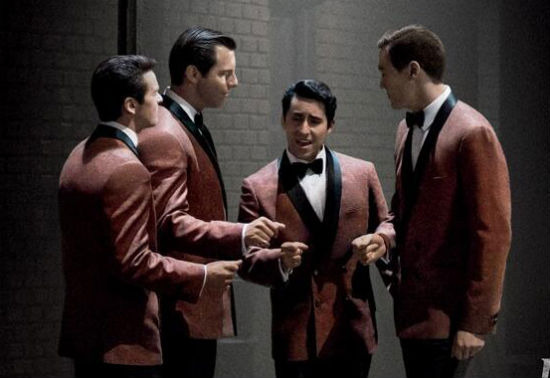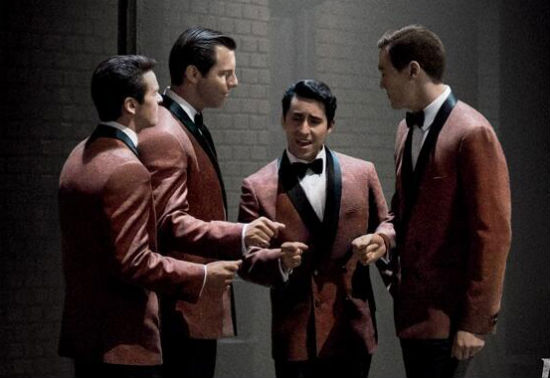 Though Clint Eastwood is one of our finest and most prolific directors, his decision to adapt a Tony award-winning, worldwide smash hit musical always felt odd. A macho, old-school actor/filmmaker making an upbeat rags-to-riches movie filled with popular songs? Not the obvious move. Well, the first Jersey Boys trailer is finally out and things now seem much clearer.
In this short look at the film, which opens June 20, we finally get an idea of Eastwood's version of the musical version of Frankie Valli and the Four Seasons, the group that went from the street corners of New Jersey to one of the biggest musical acts in history. Check out the Jersey Boys trailer below.
Thanks to Apple for the Jersey Boys trailer. Here's an embed:
Based on the trailer, Jersey Boys definitely has the Eastwood look to it. Dark blacks and bright bright colors, but there is something different afoot. Maybe it's the direct camera address, maybe it's the songs we know and love, but I definitely think Eastwood's realistic approach to the glossy story is going to make for a successful film. It doesn't feel like a Broadway adaptation. It feels slightly more gritty and that's the key. Whether or not audiences turn up for a movie with seemingly no stars, except for the title, however, is a bigger question.
In addition to the trailer,  here's the first poster: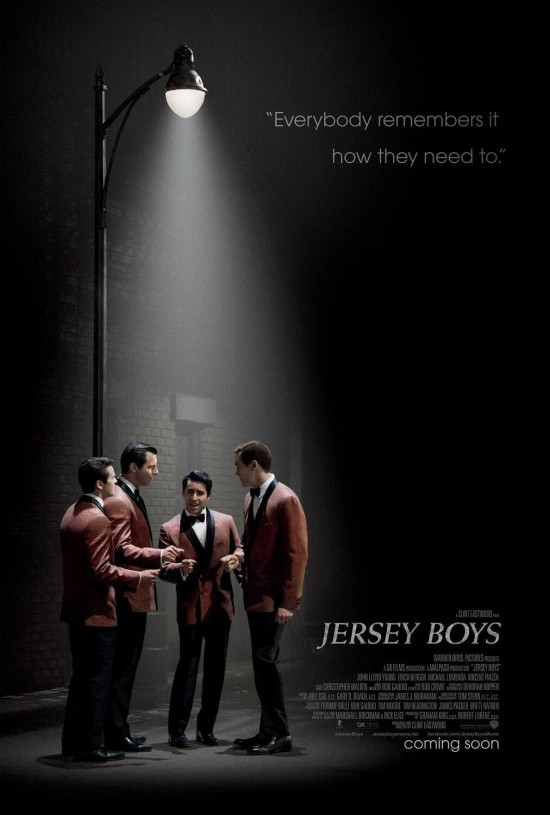 Jersey Boys stars John Lloyd Young, Erich Bergen, Michael Lomenda, Vincent Piazza and Christopher Walken. It opens June 20. Here's the official synopsis:
From director Clint Eastwood comes the big-screen version of the Tony Award-winning musical "Jersey Boys." The film tells the story of four young men from the wrong side of the tracks in New Jersey who came together to form the iconic 1960s rock group The Four Seasons. The story of their trials and triumphs are accompanied by the songs that influenced a generation, including "Sherry," "Big Girls Don't Cry," "Walk Like a Man," "Dawn," "Rag Doll," "Bye Bye Baby," "Who Loves You," and many more.