Sequel Bits: 'Pirates Of The Caribbean 5,' 'Beverly Hills Cop 4,' 'Mrs. Doubtfire,' 'Leprechaun'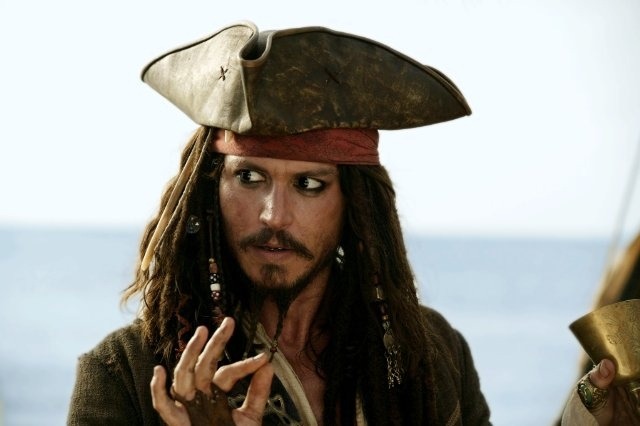 In this edition of Sequel Bits, comments from Jerry Bruckheimer address the stalled Pirates of the Caribbean: Dead Men Tell No Tales and the possibly less-stalled Beverly Hills Cop 4. In addition, we've got the following after the break:
Mara Wilson talks about Mrs. Doubtfire 2,
Sin City: A Dame to Kill For seems to be using Frank Miller's comics as storyboards,
There's a poster for Leprechaun: Origins,
And a trailer for Dolphin Tale 2.
Let's start with Mr. Bruckheimer. The producer spoke to Bloomberg, and commented on three new franchise developments. For Beverly Hills Cop 4, directed by Brett Ratner with Eddie Murphy starring, he said,
We're in the process of getting the script finished. Paramount is very excited about making it, Eddie is very excited, Brett Ratner is excited about doing it, so I think we're moving forward. Hopefully we'll start end of summer, beginning of fall and get rolling on it. We're going to take Eddie back to Detroit – he's going to be in Beverly Hills and we take him to Detroit. So we're going to have some fun with him, he's really excited about doing it.
And what about Pirates of the Caribbean: Dead Men Tell No Tales? At one point a new Pirates film would have been an essential goldmine for Disney. But the fourth film significantly underperformed, and the box office performance of Transcendence this weekend might have a real lesson in Johnny Depp's current ability (or lack thereof) to open a movie. With other big sources of income such as Marvel in the Disney family, is a fifth Pirates movie really a priority? Doesn't seem that way, but Bruckheimer gave a "putting a good face on it" statement about the movie:
We're working on it, it's hopefully moving forward. Johnny is excited about it, obviously Disney is, we're excited about it. So hopefully we'll get that going this fall or end of the year if everything lines up properly.
And he commented a bit on the drone use and tech evolution that forms the backdrop for Top Gun 2 — the same basic ideas that have been kicking around for years, but the quote is new, at least:
Well you know, technology has changed obviously since we made the first one. So I think we're going to take advantage of what the world is like today, with the drones kinda taking over a lot of our wars today, but is the pilot obsolete? Those jet jockeys, are they gone now? No, I don't think so, I think they're going to be around for quite a while. Because you still have to make quick decisions and the pilots who want to make quick decisions, so we're going to hopefully highlight both worlds.
Here's the full Bloomberg video interview:
Within the past day there was an announcement of new development efforts on a Mrs. Doubtfire sequel, with Robin Williams and director Chris Columbus attached to return. One person who probably won't be back is actress-turned-writer Mara Wilson, who played the youngest child in the original film. She had a few things to say about the film in a refreshing set of tweets that included the following:
For the record, no, I do not have anything to do with the Mrs. Doubtfire sequel, nor will I.

— Mara Wilson (@MaraWilson) April 17, 2014
I've been in some mediocre movies, but I've never been in a sequel. And I have no interest in being in one now.

— Mara Wilson (@MaraWilson) April 17, 2014
Sequels generally suck unless they were planned as part of a trilogy or series. I think Doubtfire ended where it needed to end.

— Mara Wilson (@MaraWilson) April 17, 2014
She gave a slightly more balanced reaction on Facebook:
I loved having the chance to be a part of Mrs. Doubtfire twenty years ago, they haven't asked me to be a part of the sequel, I don't think I'd suit the part even if they did, I don't act in films anymore anyway, and I liked where the last one ended so don't really think a sequel is necessary.
Some images are doing the rounds billed as "storyboards" for the Sin City sequel, as posted on the film's Facebook page. But they're really just panels from Frank Miller's original comics. We've posted a couple in the gallery below, even though they're nothing new to people who've read the comics.
A note: we've avoided the images that have possible spoilers for the film, but if you click through to the Facebook post be aware that there are a couple images that could give you more info than you want. These are also "not safe for work"-ish, depending upon where you work.
Sin City: A Dame to Kill For opens on August 22. It stars Josh Brolin, Eva Green, Mickey Rourke, Jessica Alba, Bruce Willis, Rosario Dawson, Jaime King, Joseph Gordon-Levitt, Dennis Haysbert, Jamie Chung, Powers Boothe, Christopher Lloyd, Christopher Meloni, Jeremy Piven, Ray Liotta, Juno Temple, Stacy Keach, and Julia Garner.Next up, a first poster for the WWE-produced Leprechaun: Origins, from IGN. The film which stars Dylan "Hornswoggle" Postl as the title character. (Well, the's the Leprechaun, not the Origins.) And that's about all we know, other than the fact that Zack Lipovsky directed.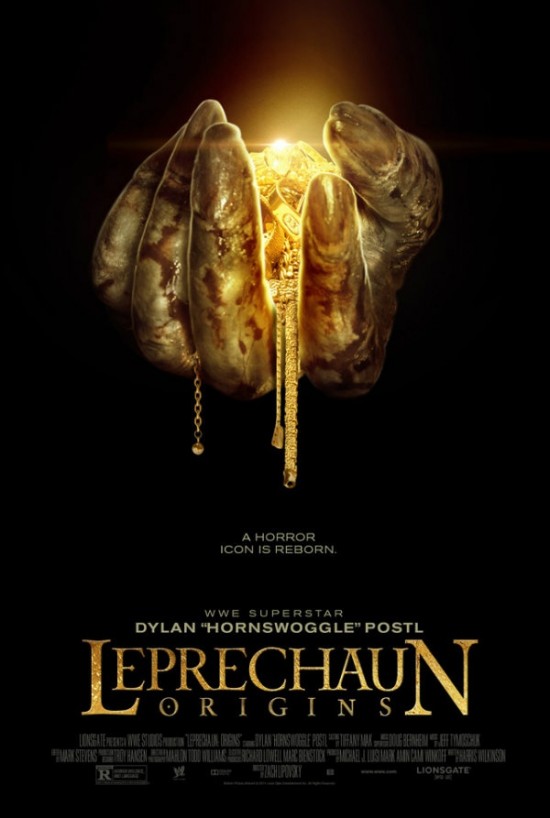 Finally, here's a trailer for Dolphin Tale 2, which originally appeared on Apple.