Rumor: Third Hobbit Chapter Retitled 'The Hobbit: Into The Fire'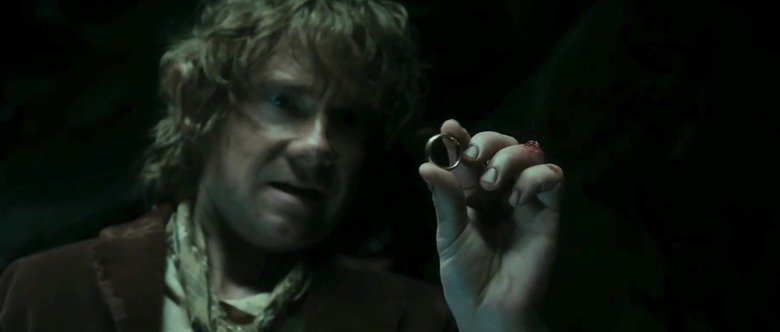 At one point Peter Jackson's adaptation of The Hobbit was going to be two films, with one subtitled An Unexpected Journey and the second called There and Back Again. Now, with the series standing as three films, the final chapter is still called There and Back Again... but perhaps not for long. Rumors say that the third film will be given a new title, The Hobbit: Into the Fire.
The One Ring reports on the impending change, based upon the discovery that New Line has registered the title The Hobbit: Into the Fire. (Another registered title is The Hobbit: The Battle of Five Armies, which is at least a lot more literal and explicitly drawn from the end of the book.) The same sort of info was discovered just before the series was officially expanded to three films, when the title The Desolation of Smaug was registered. So there's a precedence for title registration prefacing an official change for this seres.
As a title, Into the Fire seems to be derived from an early chapter in Tolkein's novel, called 'Out of the Frying-Pan Into the Fire.' While Into the Fire is perhaps more attention-getting than There and Back Again, it references material that has already been covered, and seems more fit for a second chapter than a conclusion. (Even if going into the Battle of Five Armies after escaping a first brush with Smaug could be the ultimate frying pan/fire situation.)
Regardless, this is rumor for now, even if it is informed rumor. Does the subtitle even matter at this point?