LOL: 'The Wolf Of Wall Street' Honest Trailer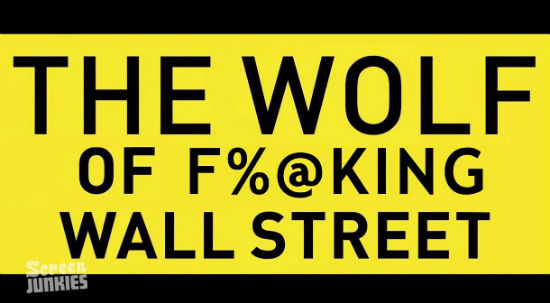 The best thing about the Screen Junkies' Honest Trailers are that the crew behind them actually like the movies they're parodying. Their latest endeavor, The Wolf of Wall Street, shows plenty of reverence for director Martin Scorsese's hilarious yet disturbing story of excess. It points out much of what's great about the movie while also poking fun at its pop culture relevance. It highlights co-star Matthew McConaughey beating Leonardo DiCaprio for the Oscar, the debut of Jonah Hill's penis, Scorsese's love of DiCaprio, and how some audiences totally missed the point of the movie. It's a super funny video. Watch The Wolf of Wall Street Honest Trailer below.
Thanks to Screen Junkies for the The Wolf of Wall Street Honest Trailer. Also, one of the best jokes is towards the end (regarding DiCaprio's Oscar snub) so watch all the way through.
Wolf of Wall Street Honest Trailer