'Border Guards:' Will Ferrell, John C. Reilly & Adam McKay Reteam For Comedy From 'Four Lions' Writer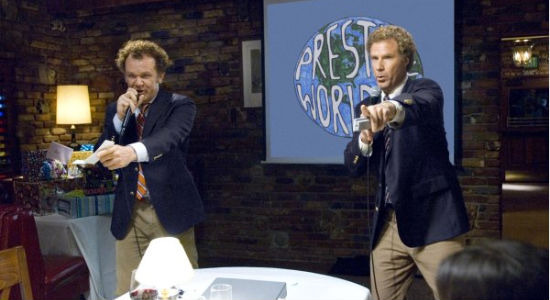 Will Ferrell and John C. Reilly might never be Step Brothers again, but they could be Border Guards. Deadline reports the two actors are aiming to team up on the new comedy, possibly once again with director Adam McKay. Sony hired talented writer Jesse Armstrong (In the Loop, Four Lions) two pen a screenplay about two friends who take jobs as guards on the Mexico/U.S. border before becoming lost, without ID, in the foreign country. Read more about Will Ferrell and John C. Reilly's Border Guards below.
Here's the plot description of Border Guards from Deadline:
Ferrell and Reilly play two hapless but earnest friends who decide to give purpose to their lives by protecting America's borders from illegal immigrants. In the process they find themselves accidentally stranded in Mexico without identification and must sneak back into the USA.
Armstrong is writing and McKay is aiming to direct, but the latter hasn't made it official yet. The premise sounds like the typical Ferrell Reilly fare, but Armstrong is really what makes the film interesting. It suggests goofiness, but also some serious social poignancy surrounding a very topical issue in American politics. Four Lions and In The Loop combine those things with foreign affairs.
There's no timeline for Border Guards but, since the only person who has locked a deal is Armstrong, the film is a long way off. You'd assume each actor and even McKay will do at least one more film before this movie even becomes a possibility.
What do you think about the idea of Jesse Armstrong writing a script for Adam McKay to direct starring John C. Reilly and Will Ferrell?