'Magic Mike XXL' Set For Summer 2015, Cast Expected To Return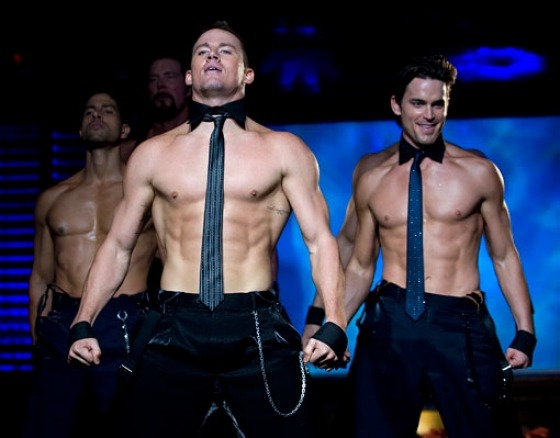 Ladies (and gentleman) of Tampa (and the world), Magic Mike 2 – officially called Magic Mike XXL – is coming July 3, 2015. Channing Tatum and Reid Carolin have been writing the film for several months. Now, in a new interview, the star revealed the film will be a road trip movie. He also said all of the cast members — including Matthew McConaughey – are expected to return, even though deals haven't been set. Read his quotes and more below.
The Magic Mike 2 release date was announced by ERCBoxOffice. It'll open against Terminator: Genesis.
As for the rest of the information, it comes from this interview with MTV (the same one as the Gambit stuff). The Magic Mike XXL stuff comes in at 2:45.
Get More:
2014 MTV Movie Awards, Latest Movie News
Tatum said he's been writing it for two months but has definitely been struggling. When asked about actors, he said "I think everyone's gonna be back, I think.  Obviously no one's deals are done which is always kind of scary." Finally, he said the following about the tone and plot:
This one will be a road trip movie.  Without giving a lot away, we don't wanna make it a really serious, slice-of-life movie.  We want to have reality in it, but we don't want to make it some dark drama.  There was some darkness in the last one that I think surprised people and shocked people.  This one, we want there to be a lot of conflict and a lot of struggle, but we also want there to be a s***-ton of fun.  A s***-ton of just ridiculous stuff that you would never see in a movie.
Steven Soderbergh, who directed the first film, will hand off the directing duties this time to his first AD Gregory Jacobs. Soderbergh's film was probably 70% dark, 30% fun. From Tatum's statement, it kind of sounds like the inverse this time around. Commercially, that sounds smart but critically, I was much more into the twisted version of the American dream in the first movie than the male stripping.
What do you think about the Magic Mike 2 release date?