'The Homesman' Trailer: Tommy Lee Jones Leads The Way Home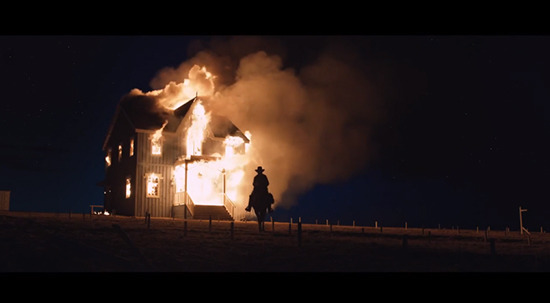 Tommy Lee Jones has directed two TV movies (most recently The Sunset Limited) and one great theatrical feature, The Three Burials of Melquiades Estrada. Now he has finished another film, which adapts Glendon Swarthout's novel The Homesman. Jones' movie will likely premiere at Cannes, and has a French release planned for May.
The first Homesman trailer is now out, and it proves that Jones has employed a great cast — besides Jones himself, the roster features Hilary Swank, Hailee Steinfeld, Meryl Streep, Tim Blake Nelson, James Spader, William Fichtner, and Jesse Plemons. It also suggests that Jones has employed the same combination of action and lyrical style seen in other westerns such as Unforgiven.  
The Homesman has no US distribution at this point, but is expected to play Cannes. There, it will likely find a distributor.
A claim jumper and a pioneer woman team up to escort three insane women from Nebraska to Iowa. The Homesman is a devastating story of early pioneers in 1850s American West. It celebrates the ones we hear nothing of: the brave women whose hearts and minds were broken by a life of bitter hardship. A "homesman" must be found to escort a handful of them back East to a sanitarium. When none of the county's men steps up, the job falls to Mary Bee Cuddy—ex-teacher, spinster, indomitable and resourceful. Brave as she is, Mary Bee knows she cannot succeed alone. The only companion she can find is the low-life claim jumper George Briggs. Thus begins a trek east, against the tide of colonization, against hardship, Indian attacks, ice storms, and loneliness—a timeless classic told in a series of tough, fast-paced adventures.