This Week In Trailers: Summer Of Blood, Korengal, Amanda F***ing Palmer On The Rocks, Misconception, Healing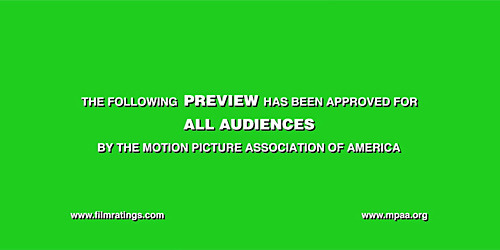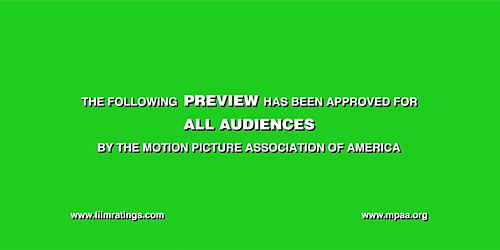 Trailers are an under-appreciated art form insofar that many times they're seen as vehicles for showing footage, explaining films away, or showing their hand about what moviegoers can expect. Foreign, domestic, independent, big budget: What better way to hone your skills as a thoughtful moviegoer than by deconstructing these little pieces of advertising? This week we go back to the Korengal Valley, have a kid or two, consider Amanda Palmer's celebrity, get bitten by a hipster, and head into the Australian outback with Agent Smith.
Korengal Trailer
I know I don't usually start with Kickstarter projects but this one deserves a little attention.
Sebastian Junger's Restrepo stands out as one of those rare documentaries that felt visceral because it was visceral. There were no catchy graphics, animated PowerPoint slides, interesting sleight of hand with facts and photos, it was just the camera and the men of the U.S. Army he was following and their stories. It was raw, emotionally impactful, and, rightly, was nominated for an Academy Award. Junger's back and this trailer/pitch for your cash couldn't be more straightforward. The footage we see here might as well be for a sequel that should be kept being made for as long as there are soldiers on foreign soil. The images are both visceral and banal, a portrait that will never change its composition no matter how many different wars are being fought in the next week, next year or next century. Junger makes the case succinctly and without showing any prostrations or chinks in the armor of why you should donate. It is what it is, it certainly doesn't need our help now that it's well over its goal, but the message could not have been made more clear than it is right here.Summer of Blood TrailerOnur Tukel certainly has a different way of looking at the undead.
Tukel has directed what looks like a pastiche of hipster navel gazing with a sense of humor about vampires. Our protagonist seems like a schlubby every man who doesn't have many aspirations in life or any motivations to be in tune with the emotional signals being sent out by the opposite sex but it doesn't seem so much concerned with that as it does with selling us on the very strange way this moves from being a movie about a guy who's oblivious to the obvious to a monster movie that takes on a whole new tone as we head towards the finish line. I can't say that this looks like groundbreaking filmmaking but it does have a certain simplicity about the value proposition it's making.
Amanda F***ing Palmer On The Rocks Trailer
It took me some time this week before I understood who Amanda Palmer even was.
No, I don't know who the Dresden Dolls were/are and, no, I had no idea about the kerffuffle surrounding her requests for musican fans to be unpaid participants at her concerts. She seems like a cultural lightning rod for some but being unaware of her achievements makes me a less than qualified person to comment on the merits of her art. Either way though, I did see director Ondi Timoner's documentary We Live In Public which was released in 2009 and appreciated its style and the manner in which it presented that story. With documentary filmmaking it is about capturing those small nuances of the subject that get beyond the rote question and answers. It's about getting to those slivers of insight that really show someone for who they are without the artifice of the face they're presenting to the world. Whether Timoner was able to get to that moment, and whether she can get to it in the very compact time frame we have for this short, is not clear but it's certainly an interesting foray into the life of this very divisive figure.
Healing Trailer
You've got to marvel at this guy's resume.
Director Craig Monahan has made only four films. One in 1989, 1998, one in 2004, and, now, 2014. The most interesting of the bunch was the one that introduced me, and the rest of the world, to this small Australian actor no one stateside had ever heard of: Hugo Weaving. The Interview, in a way, stands shoulder to shoulder with The Usual Suspects as one of those films where it's not until the final moments when everything snaps into full focus. Weaving is completely in control of that movie and his rise to prominence was on full display. It's here, then, we find ourselves reunited with the team that made that movie once again, almost 16 years later. The result is a movie that looks, honestly, drenched in melodrama and bombast. The saccharine sweet score that rises like a huge cresting wave, and the over-the-top writing about how we all hurt, is almost too much to bear. However, that said, I am absolutely going to see this one and hope upon hope that 16 years has only helped Weaving completely run the table here and we get a real gem of a film that shows how effective he can be with just himself to lay bare for all of us to see.
Misconception Trailer
Fertility has been on my mind lately.
So, I've done you all a favor by stopping my ability to reproduce by medically stopping it from it ever happening again. It's an interesting thing to confront the end-of-the-line discussion you have with yourself about completely shutting off a part of yourself that is a natural, biological function because of what you perceive as a "We can't have more kids because we can't economically afford it."  These are the kinds of topics that get thought about and discussed for those of us at a certain age and director Jessica Yu is taking on something that isn't normally put out there in the ether. I'm particularly intrigued by one of the movie's subjects who lives in China and is a man. Their one child policy has been so effective, and has had the indirect effect of swinging the balance of men versus women, that we see this substrata of men who are essentially "leftovers." Global population growth and the facts/myths surrounding a burgeoning populace and our ability to sustain them all is ripe with ways in which we could slice this debate. The trailer gets to the quick without being dry and suggests a fascinating exploration through the lens of a few different perspectives. Snip snip.
Nota bene: If you have any suggestions of trailers to possibly be included in this column, even have a trailer of your own to pitch, please let me know by sending me a note at Christopher_Stipp@yahoo.com or look me up via Twitter at @Stipp
In case you missed them, here are the other trailers we covered at /Film this week: