Star Wars Bits: 'Attack Of The Clones' Bloopers, Plus Rebels, Darth Maul And Obi-Wan Kenobi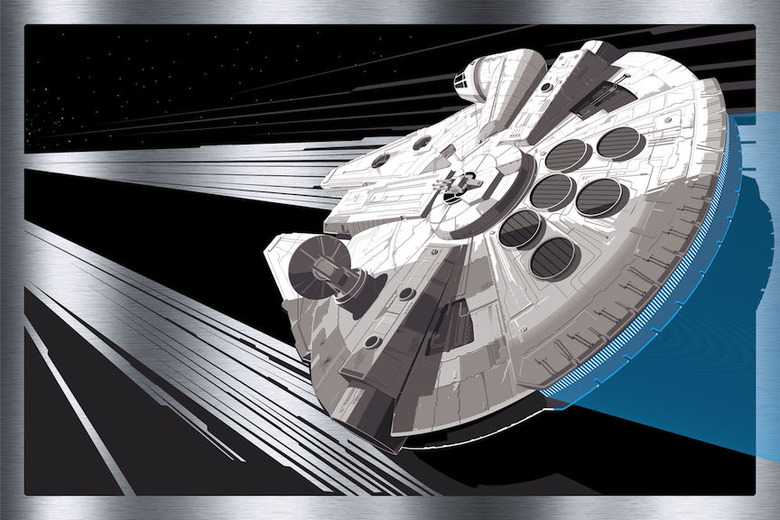 Some Episode VII speculation, lots of video game news and the ultimate Star Wars champion are all in this edition of Star Wars Bits. Below, read about the following:
Peter Mayhew comments on potentially coming back for Star Wars Episode VII.
The creative director of Uncharted is in charge of the a new Star Wars video game.
Footage from a cancelled Darth Maul video game is now online.
Obi-Wan Kenobi is the 2014 Star Wars champion.
One of the latest rumors is Lord of the Rings star Dominic Monaghan could be in Episode VII.
Check out a new poster for Star Wars Rebels, which may reveal new info next month.
Watch a blooper reel for Star Wars Episode II: Attack of the Clones.
Artist Craig Drake released three amazing new Star Wars posters, available now.
Recently, Chewbacca actor Peter Mayhew was reportedly signed to return for Star Wars Episode VII. Obviously, neither Disney nor Lucasfilm commented on the reports and neither did the actor himself. In an Australian interview, though, he was asked and gave the following answer: "I cannot deny and I cannot confirm either." Thanks to Jedi News.
Electronic Arts has announced the Creative Director of an upcoming, unannounced Star Wars video game. Her name is Amy Hennig and while that might not ring a bell, she was the primary writer and creative director at Naughty Dog on the first Uncharted game. Head to EA to read more on her appointment. Thanks to Coming Soon.
Speaking of Star Wars video games, when EA took over that job, lots of games got cancelled. The most famous is Star Wars 1313 but one company, Red Fly Studios, was also developing a game centered on Darth Maul. You can read much more about the game at Game Informer, and here's some test footage from the game.
Themed to March Madness, StarWars.com ran a tournament to crown the ultimate Star Wars character. Yoda won in 2013 but, this year, Obi-Wan Kenobi took the crown. You can see all the match-ups here, plus We Love Fine did a special shirt to celebrate the occasion.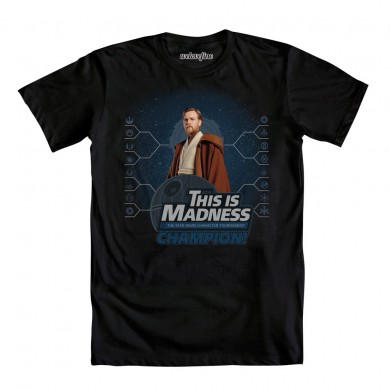 A few weeks back, Dominic Monaghan talked about wanting to be in Star Wars Episode VII and a rumor now says that might have come true. Do you think he'd be a good addition to the cast?
Here's a new poster for Star Wars Rebels via JediNews. The show is coming in the Fall and a preview will be held for press on May 4. Read more about that at Rebels Report.
New #StarWarsRebels poster featuring all our heroes pic.twitter.com/KhTHuKveKX

— Rebels Report (@RebelsReport) April 11, 2014
The official StarWars YouTube uploaded this Easter Egg from the Attack of the Clones DVD, a blooper reel.
Finally, we're going to highlight the full exhibit later today but, check out these gorgeous pieces of Star Wars art by artist Craig Drake at the Hero Complex Gallery in Los Angeles. You can buy them here and read more later today.