New 'Amazing Spider-Man 2' Clip Stops Time With Electro And Spidey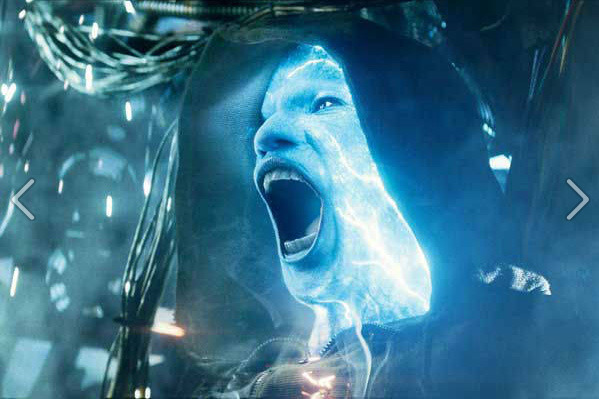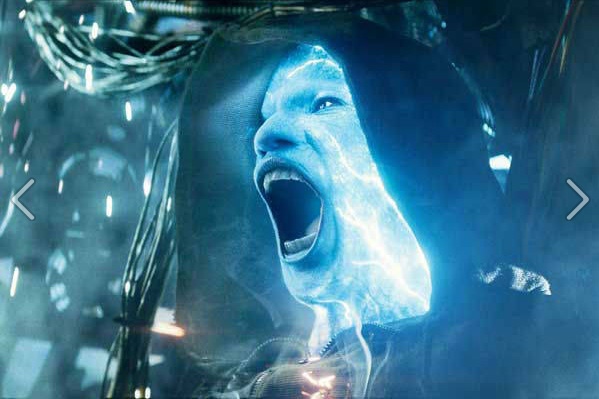 The Wachowski Siblings will be among the fans of this latest clip from The Amazing Spider-Man 2. In it, Spider-Man (Andrew Garfield) and Electro (Jamie Foxx) have a Times Square showdown. However, when Electro finally unleashes his powers on Spider-Man, we see Marc Webb's version of bullet-time. It's a slow motion, spinning, digital tracking shot meant to duplicate Spider-Sense. In this case, it also tracks the devastating power of Electro's electricity. More so than almost any of the previous sizzle reels, trailers or commercials, this one-minute clip should get you excited for the epic potential of the May 2 release. Check out this new Amazing Spider Man 2 clip below.
Thanks to MTV for the Amazing Spider Man 2 clip. Here goes.
Get More:
2014 MTV Movie Awards, Latest Movie News
That's an impressive bit of visual effects from Webb's team. Plus, assuming it's one of the first times we see Electro fully unleash his powers, it's also a great narrative tool to show the audience what Spider-Man is up against. Which is a lot.
The Amazing Spider-Man 2 opens this week in the UK but May 2 in the US. Here's the official plot description.
We've always known that Spider-Man's most important battle has been within himself: the struggle between the ordinary obligations of Peter Parker and the extraordinary responsibilities of Spider-Man. But in The Amazing Spider-Man 2, Peter Parker finds that a greater conflict lies ahead.
It's great to be Spider-Man (Andrew Garfield). For Peter Parker, there's no feeling quite like swinging between skyscrapers, embracing being the hero, and spending time with Gwen (Emma Stone). But being Spider-Man comes at a price: only Spider-Man can protect his fellow New Yorkers from the formidable villains that threaten the city. With the emergence of Electro (Jamie Foxx), Peter must confront a foe far more powerful than he. And as his old friend, Harry Osborn (Dane DeHaan), returns, Peter comes to realize that all of his enemies have one thing in common: OsCorp.