This Week In Trailers: The Strange Colour Of Your Body's Tears, Exhibition, Beardo, Soaked In Bleach, #TWERKUMENTARY, No Your City, Walking On Sunshine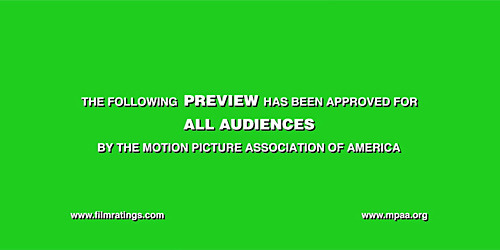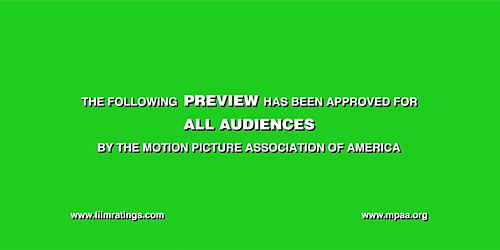 Trailers are an under-appreciated art form insofar that many times they're seen as vehicles for showing footage, explaining films away, or showing their hand about what moviegoers can expect. Foreign, domestic, independent, big budget: What better way to hone your skills as a thoughtful moviegoer than by deconstructing these little pieces of advertising? This week we try and grow a beard, get weirded out in a strange house, consider whether something was afoot when Kurt Cobain "allegedly" shot himself, get all modern up in here, take in the freaks in the NYC, and get our twerk on.
Exhibition Trailer
I am obsessed with the magazine Dwell.
Apart from never being able to afford any one of the amazingly modern homes they showcase every month in breathtaking, minimalist detail, I'm barely able to even sneak a peek at the price for a clean looking lamp shade made in Sweden, put together by mute Hungarian tailors who only wear clothes made out of cheesecloth in order to ensure only the finest craftsmanship is put into each one. What I am more curious about, though, when I flip through this magazine is how these people live. How do you have a family, how do you exist where there is an utter absence of clutter, ephemera? Are they the pretentious type that eschew any hint of pop culture, cultivate a life of self-imposed superiority where even breathing in the air of commercialism is to be avoided at all costs? I think director Joanna Hogg has just the thing for me with this film. The trailer itself feels like I'm stepping into a world very much like the one I envision when I think of the people who lead a modern lifestyle. Cold, distant, devoid of emotion, but we see flourishes of genuine happiness from the couple we are observing. The pull-quotes themselves have a very stark look to them and only adds to my intense interest in a movie that seems like the metaphor it self-proclaims itself to be.
Beardo Trailer
I won't lie: I'm jealous.
Whether it's showcasing a different documentary last year about the act of possessing a beard or even a random article on how to keep your facial hair tidy, I am completely transfixed like a slowly rotating pinwheel in the sun by this subject. Director Jeff Tocci certainly has my kudos for making this subject worthy of more inspection. It may not be so earth shattering that it demanded to be made but the level of hilarity that you can find in this is worthy of admission price to seek it out. It's a beard and mustache competition movie so how can you not have a sense of humor about it all? Thankfully, this does and the trailer is sharp enough to know what to use, what to ignore and what to say in order to drop the hook into anyone curious enough to sit through this whole thing. Delivers on all levels.
No Your City Trailer
Look, I'm a Wild Chicago apologist.
I make no qualms about loving the city that raised me and this trailer feels like the same kind of love note to a city that breeds unique individuals. Director Nicolas Heller hits the right notes, literally, as we dance through a pastiche of the things we might dismiss as bizarre or strange but really define what a metropolis can do to a person. It breeds the kind of individuality some would eschew, many clutching to hegemony as tightly as they can while gentrification seeks to expunge the vestiges of fresh expression, and this trailer just soaks us in those things that we shouldn't look away from but freely soak in, our eyes serving as witness to things many don't experience on a daily basis. It adds color to our lives and to have this kind of artistic endeavor out there to remind us of the ones who help make living a little more interesting that is worth every moment we can attest as being witnesses to it.
#TWERKUMENTARY Trailer
Just because I don't get it doesn't mean I don't like it.
Would I like my girl to be able to do this? Definitely not. Am I drawn to the open practice of this like a fly hypnotized by an electrified purple light that is drawing it in into its doom? Absolutely yes.  Director Diana Manfredi is approaching this with the right angle. Not as someone trying to document a thing that is currently the flavor of the moment but looking at it from a cultural standpoint of trying to deconstruct twerking as something that needs to be examined. There is no other explanation needed at why looking at women shaking their groove 'thangs is something of a visual oddity. The human butt has always been the focus of many popular discussions and having it come back with such ferocity thanks to people like Miley Cyrus trying to destroy any associations to her teenybopper past like a snake desperately trying to shed its old skin. This doesn't look like it's going to change my political stance one iota but sometimes, documentaries like this, they don't need to.
Soaked In Bleach Trailer
The interesting thing about director Benjamin Statler, who served as executive producer on Comic-Con Episode IV: A Fan's Hope, is that this doesn't look like a traditional documentary, per se, but more like an extended episode of Unsolved Mysteries with a whole lot of conspiracy thrown in. There is such a sleazy feeling to all of this but I don't rightly care. I'm drawn into its weird web of grand pronouncements and the "evidence" that this all points to some kind of master cover-up. At a running time of over four minutes, there is a flag on the play that this isn't quite a trailer in the conventional sense, but it makes great use of the time it gives itself. They say the best answer is usually the most simple, and for that I don't think I'll be won over by any argument here, so I thinking this is more huff than puff but kudos for making this a spectacle of sorts.
The Strange Colour of Your Body's Tears Trailer
I like weird stuff.
Director Hélène Cattet and Bruno Forzani's last real treat for me, Amer, was a spectacle of sight and oddness. I loved it for its ambition and this seems right up there with what they're going for in terms of tone and style. I may not know what in the hell is happening in here but the pacing and rhythm is spot on, never minding the wonderful use of color and mood. There is absolutely nothing more that needs to be said other than you need to see it to believe it and dismiss it if you so shall.
Walking On Sunshine Trailer
Just going to put this here and let you soak it all in. Feel it.
Nota bene: If you have any suggestions of trailers to possibly be included in this column, even have a trailer of your own to pitch, please let me know by sending me a note at Christopher_Stipp@yahoo.com or look me up via Twitter at @Stipp
In case you missed them, here are the other trailers we covered at /Film this week: