'Girl Meets World' Trailer: We're Getting Old, You Guys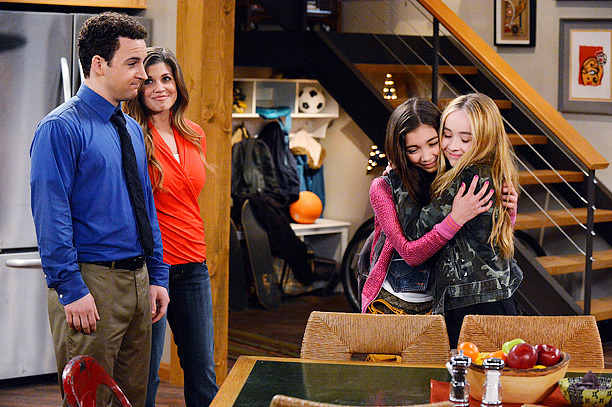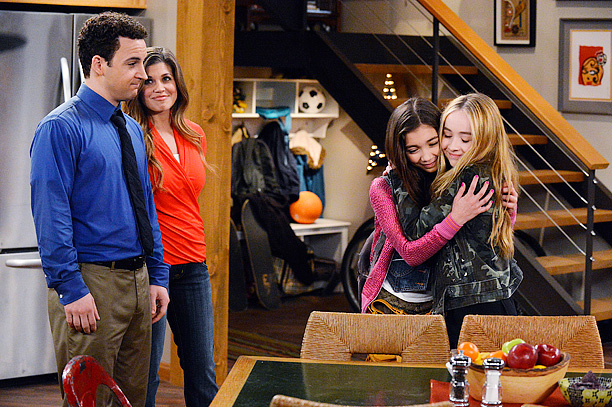 Can it possibly be that long ago that we were kids watching Cory (Ben Savage) navigating adolescence on Boy Meets World? Apparently, it can. We're really old, you guys. Disney Channel has just premiered the first Girl Meets World trailer, in which Cory and longtime love Topanga (Danielle Fishel) are the proud parents to a 12-year-old of their own (played by Rowan Blanchard).
The girl, Riley, even has a Shawn of her own in the form of mischievous Maya (Sabrina Carpenter). Watch the first teaser for the spinoff/sequel after the jump.
Girl Meets World Trailer
Out of context, this scene comes across as awkward and saccharine. "How long do I have to live in my father's world?" Riley asks, because the title of his show was Boy Meets World. "Until you make it yours," Cory responds, because the title of her show is Girl Meets World. Then there's a cutesy little comment about how Cory and Topanga will always be there for their kids.
But a 30-second clip isn't nearly enough to go on, so we'll reserve our judgment for now. Boy Meets World was a hit because it did such a great job of balancing heart and humor, relating to kids without talking down to them. If Girl Meets World can recreate that same formula, it could be as beloved by today's kids as Boy Meets World was by '90s kids.
Though the new show is its own thing, you can expect plenty of callbacks to the old series in the form of references and cameos. William Daniels (Mr. Feeny), Rider Strong (Shawn), and Lee Norris (Minkus) are all expected to make appearances.
The regular cast includes Corey Fogelmanis, August Maturo, and Peyton Meyer. Girl Meets World premieres on the Disney Channel sometime this summer.