'Venom' And 'Sinister Six' Coming Before 'Amazing Spider-Man 4'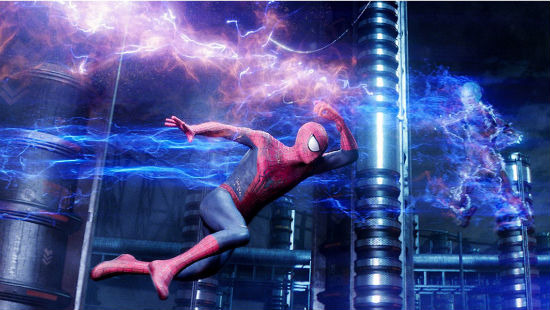 Sony's had a 2018 release date for the fourth Spider-Man movie locked in since last year, but now it seems that film may not be The Amazing Spider-Man 4 after all. Instead, producers Avi Arad and Matt Tolmach have indicated that the date could go to one of the planned spin-offs. In fact, they say, Venom and Sinister Six are both likely to hit before The Amazing Spider-Man 4 does.
Hit the jump to see read their comments.
Arad and Tolmach discussed their plans in a conversation with Den of Geek. Here's Tolmach:
Before we know what we do with Spider-Man 4, we're going to do Sinister Six, Venom and Spider-Man 3. There is going to be a lot of crossover in those movies. So we're just not at Spider-Man 4, because we still have a whole other Spider-Man movie and two other movies. So we don't know yet what [Spider-Man 4] is going to be.
Sony claimed the May 4, 2018 release date for The Amazing Spider-Man 4 months ago, but Tolmach now clarifies that the studio's just saving that slot for a Spider-Man movie — not necessarily The Amazing Spider-Man 4. Neither Venom nor Sinister Six has a release date yet, but both have directors: Alex Kurtzman will make Venom, and Sinister Six has Drew Goddard. So either one could take that spot.
At this point, The Amazing Spider-Man 4 is sounding less and less like a straightforward continuation of The Amazing Spider-Mans 1-3 and more like a reboot of sorts. Maybe not a full reboot, as The Amazing Spider-Man was to Sam Raimi's Spider-Man trilogy, but some sort of new beginning.
Marc Webb, who directed the first two Amazing Spider-Mans and is on board to direct the third, has already said that he isn't coming back for The Amazing Spider-Man 4. Star Andrew Garfield has hinted that he may not come back, either. Now that The Amazing Spider-Man 4 looks unlikely to come out until 2019 or 2020, it seems even likelier that he'll have moved on by then.
Which isn't bad news, really. That could give Sony the opportunity to open the world up a bit to new kinds of Spider-Man stories — like one revolving around Miles Morales, maybe. At any rate, fleshing out the villains before returning to the hero sounds like a more interesting idea than just relaunching the entire franchise every few years.