'Timecop' Remake To Be Scripted By 'Journey 2' Writers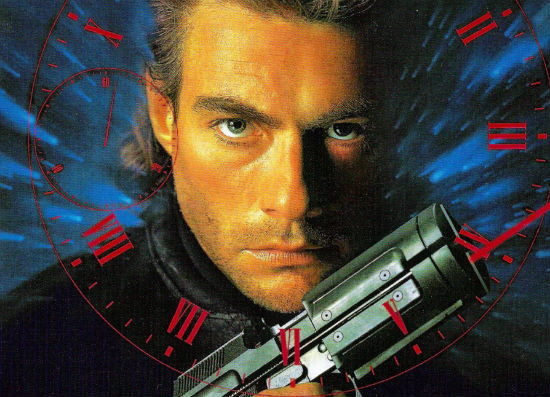 Briefly: A Timecop remake has been in the pipeline for the past year, with Mike Richardson, founder and president of Dark Horse Comics, as exec producer. (Dark Horse published the comic that led to the original Jean-Claude Van Damme film.) Truly motivating the reboot is Marc Shmuger, who produced 2013 films We Steal Secrets: The Story of WikiLeaks and The Spectacular Now.
The original film starred Jean-Claude Van Damme as a cop in a near future in which time travel exists, and is policed by official agents. JCVD's cop runs afoul of a politician who is abusing the time stream, and action and violence follow.
Now Shmuger has chosen writers to put Timecop on the page. Mark and Brian Gunn, writers of Journey 2: The Mysterious Island, will script Timecop as "a more gritty and grounded police story [than the original] with the sci-fi in the background, though it will still have the main character on a personal journey." That's according to THR, which says the tone of the remake could be similar to that of Looper.
The Gunns are also scripting Journey 3, a MacGyver film, and the The Monster Squad remake.