Roland Emmerich To Direct 'Stonewall' Starring Jeremy Irvine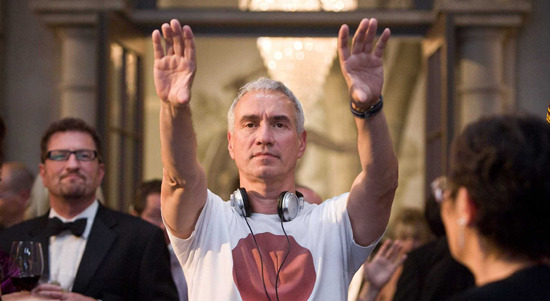 Roland Emmerich tends to be associated with big, explosive blockbusters, and he's currently plotting a return to his biggest, most explosive blockbuster of all with two Independence Day sequels. Before he does that, however, he's going to take a detour into something completely different.
The director's next feature will be Stonewall, a relatively small drama about the 1969 Stonewall riots in New York City. And he's just found his lead — Jeremy Irvine, star of War Horse and Great Expectations. More details on the project after the jump.
In an interview last year, Emmerich estimated that Stonewall would run around $12-14 million, but we don't know if that has changed since then. "It's one of these civil rights moments, like Rosa Parks," he said. "It was the first time that gay people had shown the police that they should take them serious."
Emmerich's enthusiasm is clear, but the project marks a big departure for him. He's better known for big-budget actioners like White House Down and 2012, though he does occasionally mix things up with a film like Anonymous.
It's less of a surprising move for Irvine. The young Brit actor broke through in 2011 with the historical drama War Horse and has since starred in two other historical dramas, Great Expectations and The Railway Man. He recently wrapped The World Made Straight, A Night in Old Mexico, and The Woman in Black: Angel of Death, and is now shooting the fantasy YA adaptation Fallen.
Stonewall doesn't yet have a release date, but expect it to come out sooner rather than later. Emmerich plans to shoot it this spring before moving on to ID Forever Part One, which is set for a July 1, 2016 bow.