Sequel Bits: 'Mad Max: Fury Road', 'Lego Movie 2', 'Bond 24', 'Ghostbusters 3'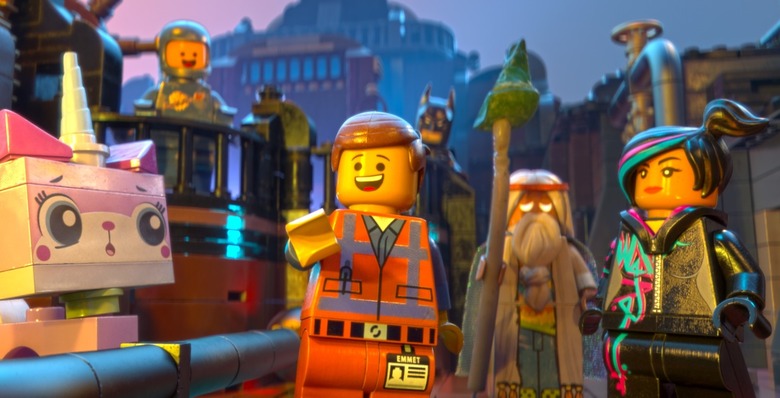 Details about Lego Movie 2 are being kept under wraps, but one thing Chris McKay says we can expect is more female characters. Also after the jump:
Ivan Reitman is still gung-ho about Ghostbusters 3
Camera tests are underway for Jurassic World
Karl Urban wants you to sign the Dredd 2 petition
Those "

Penelope Cruz

for

Bond 24

" rumors might be true
Kevin James has a new love interest for Paul Blart 2
Here's another How to Train Your Dragon poster
Check out some Mad Max: Fury Road concept art
We have a great script that doesn't really require much from any of the original Ghostbusters. The two that are still interested would be in it, and a few of the other characters. But it's not really about that — it's really about the Ghostbusters and all that it represents in the film.
As for why he chose not to direct, Reitman admitted it "just didn't feel right."
I think doing Draft Day certainly encouraged me to do movies that are of a more intimate nature and just sort of deal with a more mature look at the human condition that someone my age is better suited to do.
And, finally, the death of Harold really threw me. He was an old friend and it just didn't — it just seemed to be the appropriate time to pass the torch. Just like it's the appropriate time for the Ghostbusters to pass that torch.
He sounded less optimistic about Space Jam 2, however. "Yeah, there had been some talk with LeBron James of doing another one, but so far that doesn't seem to be going forward," he said. "But who knows. It may be." [Moviefone]
Everything is awesome on the set of Jurassic World, according to star Chris Pratt. He's excited to do camera tests, and thrilled to meet his co-stars Ty Simpkins and Nick Robinson.
Camera test day on Jurassic World. Met @NickJRobinson and @TYSIMPKINSactor both of whom are great! Shot tests on 65mm. #thatsAwesome #film

— Chris Pratt (@prattprattpratt) April 5, 2014
Colin Trevorrow is directing the sci-fi sequel, which opens June 12, 2015. [via Moviefone]
Karl Urban promised that he was "working very very hard" to make Dredd 2 happen, but now he needs your help. At Emerald City Comic-Con last weekend, he urged fans to take action online by signing the official petition and liking the "Make a DREDD sequel" Facebook page.
Of course, the real problem is that the first Dredd was a big fat flop. It didn't even break even at the box office, and no amount of passionate online campaigning can change that now. But hey, it can't hurt. [Geeks of Doom]
The Lego Movie's Wyldstyle was a badass, and Unikitty held her own pretty well too. But male characters in the film still heavily outnumbered the female ones, and director Chris McKay hopes to fix that with The Lego Movie 2. "I'm not sure our movie passes the Bechdel test entirely and I think that it's important," he said.
McKay, who co-directed the first film, revealed that they spent a lot of time considering the female characters in the first film.
For us we have a lot of producers that were female who had concerns and we were always constantly saying to ourselves: 'Are we just a bunch of white guys sitting here making this movie from our own myopic point of view?' We were constantly responding to that question and that helped us make Wyldstyle a better character and Unikitty a more interesting character. I think it's forcing us to look at how we make a sequel and turn that into something that's more powerful and special.
Unfortunately, the filmmaker didn't reveal any details about what new characters, female or otherwise, we might see in The Lego Movie 2. For now, I'll keep my fingers crossed for an appearance by Lego Hermione when the film opens May 26, 2017. [Daily Mail]
Speaking of female characters, Penelope Cruz could be the newest addition to Bond 24. According to one outlet, a recent release schedule issued by Sony includes Cruz's name on the Bond 24 cast list alongside Daniel Craig, Ralph Fiennes, and Naomie Harris.
The Spanish actress has been rumored for the film since last summer. Coincidentally (or maybe not), she's married in real life to Javier Bardem, who played the villain in Skyfall. The next Bond is scheduled for release on November 6, 2015. [Premiere via The Playlist]
Paul Blart: Mall Cop ended with Kevin James getting the girl (um, spoilers), but he's going to be making eyes at a new lady in Paul Blart: Mall Cop 2.
Daniella Alonso (Revolution) has just been cast as his love interest in the comedy sequel, which has Blart taking on art thieves while in Vegas. Alonso will play Divina Martinez, general manager of the Wynn Hotel. Paul Blart: Mall Cop 2 premieres April 17, 2015. [TheWrap]
As DreamWorks' How to Train Your Dragon 2 prepares to fly into theaters, it's revealed one more character poster for Gobber (Craig Ferguson) and his dragon Grump. Gobber, if your memory of the first film is rusty, is the blacksmith who trained Hiccup and his pals in the ways of dragon fighting.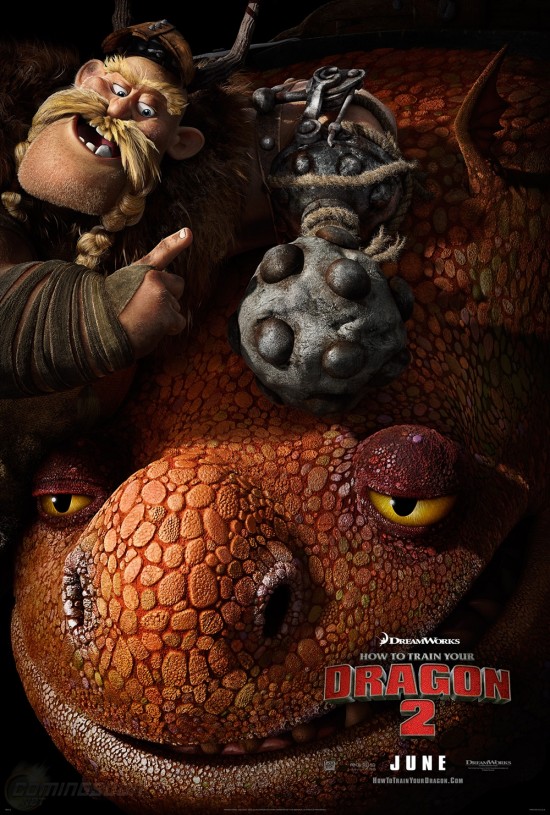 How to Train Your Dragon 2 opens June 13. [Coming Soon]
In the absence of more Mad Max: Fury Road stills or any Mad Max: Fury Road trailers, here's a bunch of concept art that's been making the rounds thanks to an eBay auction.
[Images removed at the insistence of Warner Bros. legal team.]
AICN has loads more where that came from. It all looks pretty cool, but hopefully we'll get to see some actually completed images and clips in the near future. Mad Max: Fury Road premieres May 15, 2015. George Miller directed and Tom Hardy stars.