Warner Bros. Not Considering 'Batman Vs. Superman' Release Date Change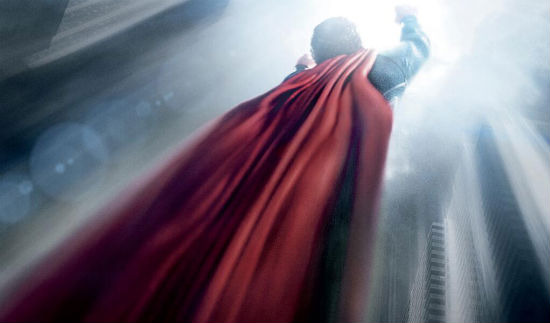 The battle for May 6, 2016 just took an interesting turn. In an new interview, Dan Fellman, the president of domestic distribution for Warner Bros., said "at this time, we not considering a change of date for Batman vs. Superman." The quote comes a day after Marvel Studios made official what we'd heard a few weeks back: Captain America 3 will open on the same date. So will two of the potentially biggest superhero movies in history actually open on the same day? Most certainly not. But which one will move? Read more below.
Here's Fellman's full quote from his interview with Bloomberg.com (via Comic Book Movie):
It doesn't make a lot of sense for two huge superhero films to open on the same date but there is a lot of time between now and 5/6/16. However at this time, we are not considering a change of date for 'Batman vs. Superman.'
It's important to realize this is two years away. Normally, besides naming it, we would never even discuss a release date so far away. So this potential controversy is only benefiting both films at the moment. Fans and non-fans who may not have known Batman vs. Superman or Captain America 3 were both coming on May 6, 2016, probably do now. So, for that reason, it's currently a win win decision for Marvel and DC. Neither film has even begun shooting (early stuff shot for Batman vs. Superman was reportedly scrapped) and each is already in the headlines.
Plus, who is to say what happens between now and then. Maybe the Captain America 3 script wont be ready in time to hit that date. Or, god forbid, maybe an actor breaks a leg and production of Batman vs. Superman is delayed or something of that nature. Anything can happen. So, at this time, keeping both films on that date makes sense.
But, sometime next year, one of them is going to flinch. Even Joe Russo, the co-director of Captain America 3 thinks so. In an interview with Digital Spy, he echoed the sentiments of Fellman:
Everybody likes to imagine a flame war that'll start over this but it's not. It's two big movies on a date – neither studio is crazy enough to eat up each other's profits. At some point, somebody's going to move off the date.
So, who do you think it'll be? I think it'll be DC. They have far more to lose, plus that mid-July date has always been good to them. Right now, only Fox's Ice Age 5 is dated for July 18, 2016. However, there's a second Marvel movie scheduled for July 8, 2016. That could pose a problem.
Are you enjoying this back and forth over the release calendar? Will the Batman vs Superman release date change?