HBO's 'Game Of Thrones' Renewed For Two More Seasons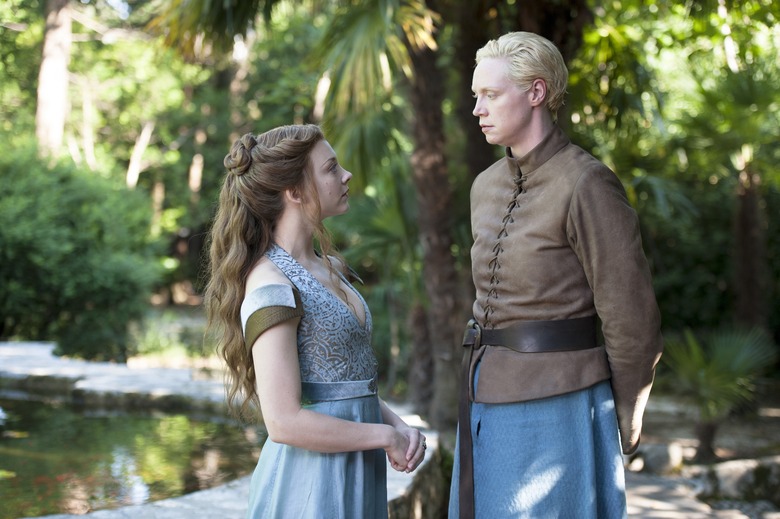 The characters of Game of Thrones have a habit of dropping dead at the most inopportune times, but Game of Thrones itself is in no danger of getting axed. HBO has just ordered two more seasons of the hit fantasy drama, guaranteeing that the show will run at least six seasons. Hit the jump for more details.
The renewal shouldn't come as a surprise to anyone. For one thing, HBO signed showrunners Benioff and Weiss for two more seasons back in March, signaling that they planned to keep the show around. For another, Game of Thrones is proving more popular than ever right now. The Season 4 premiere on Sunday gave HBO its largest audience since the Sopranos finale in 2007.
How long Game of Thrones will last beyond this current contract is the bigger question. Benioff and Weiss have said that they envision the show ending after about seven or eight seasons. Author George R.R. Martin has suggested a feature to "tie things up" or a prequel spinoff to keep the franchise going.
Meanwhile, there's also the issue of the show catching up the source material. Martin is currently working on the sixth novel of his A Song of Ice and Fire series, with plans to wrap up the story in Book 7. He has said that he hopes to stay ahead of the show, but he's been putting out books at a much slower pace than HBO has been putting out seasons. For perspective, the first volume hit shelves in 1991.
Martin has some wiggle room right now, but not much. The current fourth season is expected to cover roughly the second half of Book 3 and perhaps the start of Books 4 and 5, which take place simultaneously. Martin may only have until about 2017-2018 to put out two more novels — no easy feat when the ASOIAF books run at least 700 pages each.