Video Game Bits: 'The Raid 2' Online Retro Game; Marvel Going To 'Infinity' And Megafoot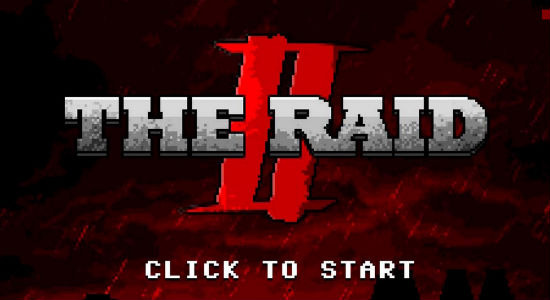 A couple cool video game/movie tie ins are flying around the news, so it was time for an edition of Video Game Bits.
With The Raid 2 hitting theaters everywhere this week, a retro-style online fighting game is making the rounds allowing you to kick ass, Rama style. Second, a new video teases Marvel superheroes like The Avengers are coming to the popular video game/toy collecting trend, Disney Infinity. And finally, a crowdfunded project called Megafoot, which is for a movie that'll pit Bigfoot against a cyborg version of himself, has released a unique and awesome perk where contributors can get an exclusive 8-bit Nintendo cartridge tied into the movie. Read about all of this below.
First up, here's the excellent, time wasting retro video game version of The Raid 2 via TheRaidArcade.com (and Movies.com):
Next, here's a video teasing the fact Marvel characters are soon coming to Disney Infinity:
This is cool for a few reasons. First the obvious. Anyone who has Disney Infinity will soon be able to use characters like Iron Man, Captain America and others to battle and contest characters from Pixar and Disney properties like The Incredibles, Pirates of the Caribbean, Phineas and Ferb, Frozen, Toy Story and dozens of others. Second, this means there will soon be beautiful Disney Infinity characters made of the Marvel characters. So, even if you don't have the game, you can start collecting those. Thanks to Marvel for the heads up.
Finally, the weirdest video game bit of the bunch comes via Topless Robot. There's a IndieGoGo for a film called Megafoot, which would pit a cyborg version of Bigfoot up against the world. That, in itself, sounds pretty badass. However, they've now added a super unique incentive: A custom 8-bit Nintendo cartridge video game version of the film, limited to only 25 pieces. It'a actually playable too. That's the type of incentive that's worth a huge donation but, for Megafoot, they're only looking for $150 each. Here's the box cover, head to this link to read and watch much more.