New 'Battlestar Galactica' Movie To Be Scripted By 'Transcendence' Writer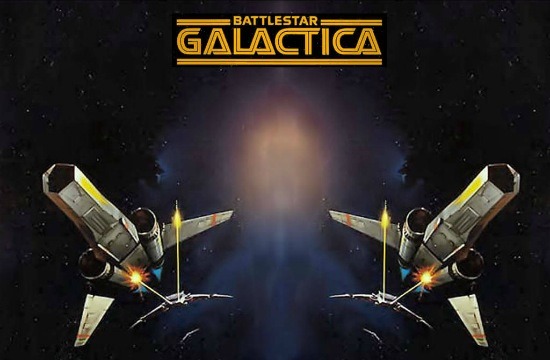 Jack Paglen has only one produced screenplay credit to his name, but it's a big one: Transcendence, the directorial debut of cinematographer Wally Pfister. Now he might have a second big credit: the new Battlestar Galactica movie, which Universal has been developing off and on for the past few years. But don't expect any continuation of the story told in Ronald D. Moore's revival that began a decade ago. This will be an all-new Battlestar.
The real news here is that the Battlestar Galactica film we've heard little about in the past couple years is still alive and kicking. We last heard about a different writer being hired to script a feature for then-attached director Bryan Singer, back in 2011. But things have changed.
So what is the aim of this film, precisely? We don't have any idea at this point. All we know is that Paglen is writing, and original Battlestar creator Glen A. Larson is onboard the new feature as a producer.
Variety mentions in passing that Bryan Singer was once attached to direct, but doesn't emphasize any involvement at this point. With Singer's renewed attachment to the X-Men series at Fox it seems like there's little chance he could have time to spend on Battlestar.
The trade also says that this is meant to be "a complete reimagining of the story." So presumably there will be humans and Cylons and ships fighting in space, but beyond that it seems like the field is open for whatever ideas Paglen and the producers want to bring to the table.
Paglen is also scripting Prometheus 2 for Ridley Scott and Fox, with that film expected to shoot late in 2014.