'Chef' Trailer: Jon Favreau Gets Hungry With Robert Downey Jr. And Sofia Vergara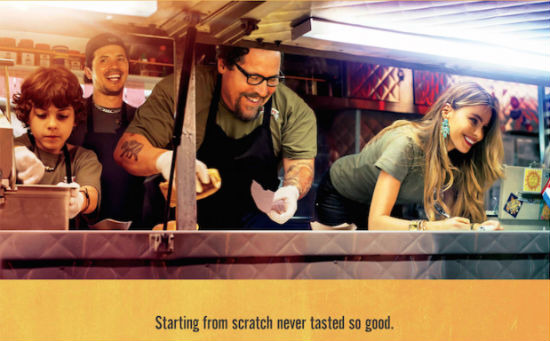 Jon Favreau returns to his roots with the upcoming comedy Chef. He wrote, directed and starred in the film, which tells the story of a chef who tackles his own independent food truck after being unhappy with his more traditional restaurant job. The film is a far cry from Favreau's latest work, the Iron Man films and Cowboys and Aliens. That's surely by design. He hasn't skimped on the talented cast, though, which includes Robert Downey, Jr., Sofia Vergara, John Leguizamo, Bobby Cannavale, Dustin Hoffman, Oliver Platt,and Scarlett Johansson.
The film opens May 9, check out the Chef trailer below.
Thanks to Apple for the trailer. Head there to see it in High Definition. Below is an embed.
And here's the first poster for the independent film: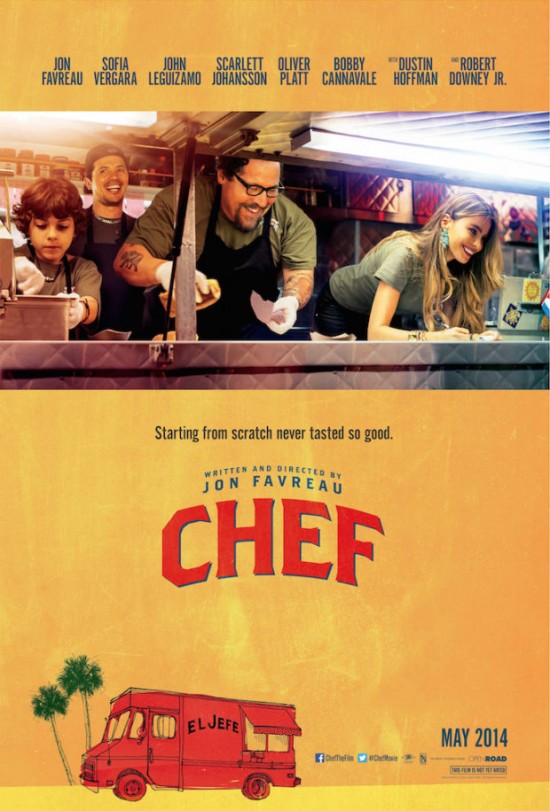 And here's the official plot synopsis for Chef:
When Chef Carl Casper (Jon Favreau) suddenly quits his job at a prominent Los Angeles restaurant after refusing to compromise his creative integrity for its controlling owner (Dustin Hoffman), he is left to figure out what's next. Finding himself in Miami, he teams up with his ex-wife (Sofia Vergara), his friend (John Leguizamo) and his son to launch a food truck. Taking to the road, Chef Carl goes back to his roots to reignite his passion for the kitchen—and zest for life and love.
Chef premiered at SXSW last month and buzz was mixed to positive. One thing everyone agreed on, though, was Favreau shoots food in the film like Michael Bay shoots scantily clad women. That bodes well for what seems to be a very light, sweet movie. We'll have more on it soon.
Chef, written, directed and starring Jon Favreau, opens May 9. It co-stars Sofia Vergara, John Leguizamo, Bobby Cannavale, Dustin Hoffman, Oliver Platt, Emjay Anthony, Scarlett Johansson and Robert Downey, Jr.
What did you think of the Chef trailer?