'The Leftovers' Teaser: Damon Lindelof Heads To HBO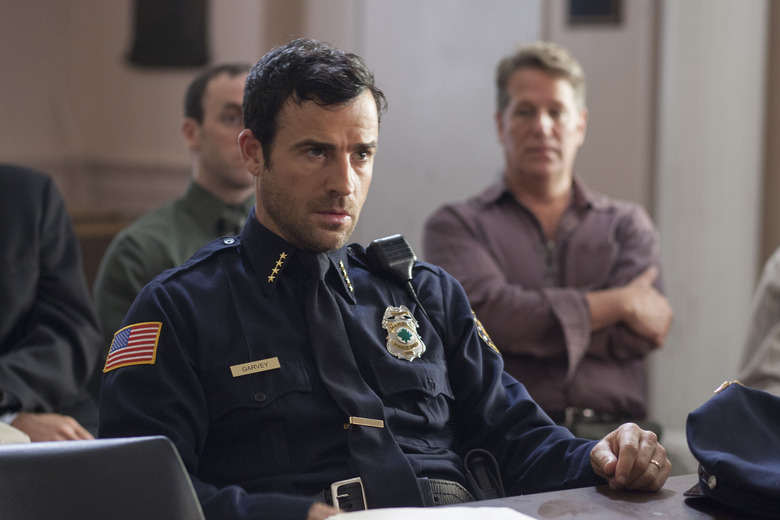 As Game of Thrones made its long-awaited return to air last night, HBO took the opportunity to promote a new drama coming down the line. Co-created by Damon Lindelof and Tom Perrotta, The Leftovers picks up in the aftermath of a Rapture-like event that has caused the disappearances of millions of people around the globe.
The first The Leftovers teaser reveals some intriguing bits of footage, but it's more about setting up the unsettling premise. The cast includes Justin Theroux and Liv Tyler. Watch the video after the jump.
Although the inciting event effects people all around the world, The Leftovers will focus more specifically on a small New York suburb. Theroux leads the cast as Kevin Garvey, the local chief of police and a father of two, who tries to maintain a normal life. Tyler is a woman who is recruited by a cult just as she is about to be married.
Also starring are Chris Eccleston as a former reverend and the editor of a self-published tabloid; Carrie Coon as a woman who's lost her spouse and her child to the Rapture; Ann Dowd as a local cult leader; and Amanda Warren as the town's fierce mayor.
The Leftovers kicks off its 10-episode first season on Sunday, June 15 at 10:00 PM.
When 2% of the world's population abruptly disappears without explanation, the world struggles to understand just what they're supposed to do about it. The new drama series 'The Leftovers' is the story of the people who didn't make the cut.
Based on the bestselling novel by Tom Perrotta, 'The Leftovers' follows Kevin Garvey, a father of two and the chief of police in a small New York suburb, as he tries to maintain some semblance of normalcy when the notion no longer applies. The series is executive produced by 'Lost' co-creator Damon Lindelof, together with Perrotta and 'Friday Night Lights' executive producers Peter Berg and Sarah Aubrey. Lindelof serves as the series showrunner.