Mickey Rooney Has Died At 93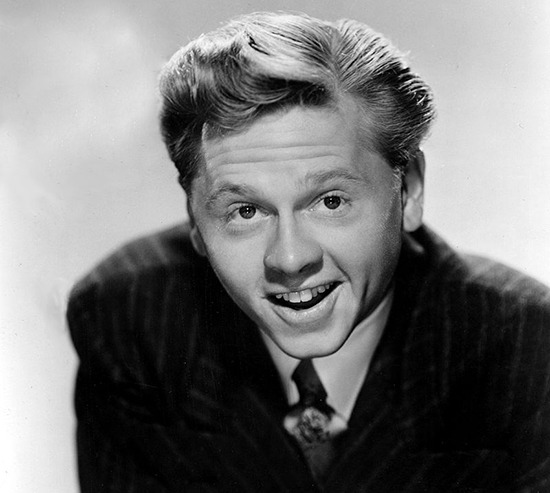 Mickey Rooney lived a hell of a life. He started working on stage in vaudeville acts when he was just over a year old. That was in 1922, and Rooney recently did a part in Night at the Museum 3. His career spanned 92 years, and he was part of just about every major era of film and television entertainment in some way in addition to work on the stage. Mickey Rooney died today at home in Los Angeles of natural causes, at the age of 93.
The LA Times reports on Rooney's passing. As a boy Rooney starred in short subject comedy films, but eventually moved into features. Over time, he appeared in Boys Town, Babes In Arms, National Velvet, It's A Mad, Mad, Mad, Mad, Mad World, Pete's Dragon, The Twilight Zone, and Girl Crazy. He had an unfortunate turn as a cartoonish Japanese caricature in Breakfast at Tiffany's, and from the '30s through the '50s he played all-American guy Andy Hardy in a series that spanned more than a dozen films.
Rooney's personal life was... well, call it turbulent, with eight marriages, a few of which were short-lived. (The first was to Ava Gardner, just as she was breaking into Hollywood.) He fathered nine children. Family squabbling over his estate reportedly began years ago, and Rooney suffered various addictions.
As a performer, however, there are few who can claim the staying power of Mickey Rooney. His career spans more time than most of the greats, and his resume features more notable work than I could quickly recount. There was no one else like him.