'Wreck-It Ralph' Sequel Officially In The Works, Composer Confirms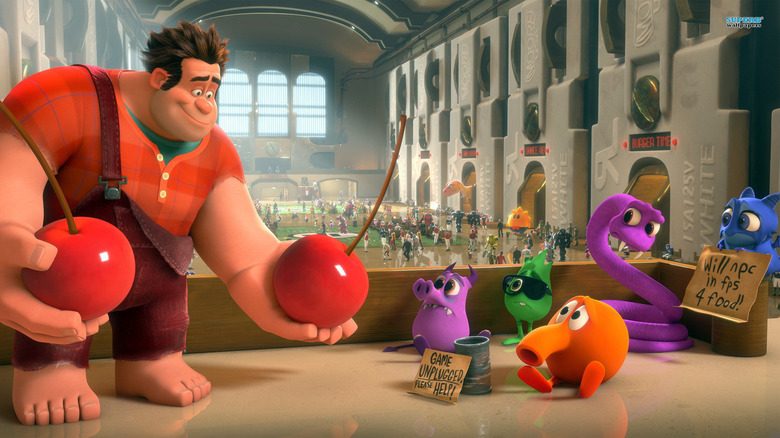 Wreck-It Ralph may not have been a box office juggernaut on the order of Frozen, but it was still a pretty big hit when it landed in 2012. Talk of a potential Wreck-It Ralph sequel began swirling not long afterward, but there's been no official confirmation that any such movie would actually happen — until now.
Composer Henry Jackman has revealed that a Wreck-It Ralph 2 is being written as we speak, although it remains a mystery when we'll actually get to see the movie. Hit the jump to read his comments.
Composer Henry Jackman Confirms Wreck-It Ralph Sequel 
Jackman let the detail slip in a conversation with Collider.
I did [hear about a Wreck-It Ralph sequel], to be honest with you. I can't tell you more, not because I'm being coy, but I believe that it is officially on the cards. I don't know any more other than a story is indeed being written. I'd be very surprised not to. I'm not blowing my own trumpet. Forget about the music. Just the movie itself I thought was a fantastically imaginative and creative piece of work. Rich [Moore], the director, actually got involved in the writing. There was another writer [Phil Johnston]. Just as a concept, it would be almost remiss of them not to write another one. It's a great idea and it's a great character.
Moore has made no secret of his hopes for a follow-up. He started talking up ideas back when the movie opened, and has dropped hints about various concepts and characters that a Wreck-It Ralph sequel could explore. However, this is the closest thing to an official announcement we've gotten so far about the project.
Not that it should come as a surprise. The first Wreck-It Ralph brought in $471 million worldwide, making it one of Walt Disney Animation's highest-grossing features ever. (Tangled and Frozen did better.) Combine those figures with a franchise-friendly premise, and a Wreck-It Ralph 2 seems like an inevitability.
Still, it'll likely be some time yet before Ralph gets to wreck some more. Disney's upcoming schedule includes Big Hero 6 this fall and Zootopia in 2016. The studio has release dates set aside for some as-yet-unnamed movies beyond that, meaning Wreck-It Ralph 2 looks likely to hit in 2016 or 2018.