Goonies Sequel: Director Richard Donner Announces "We're Doing A Sequel"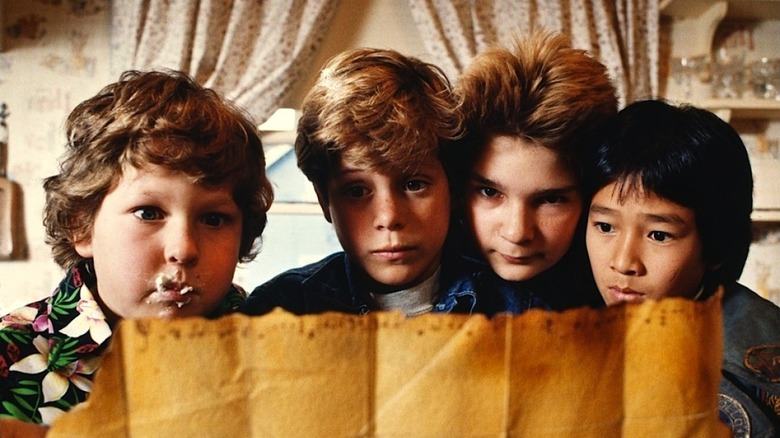 A Goonies sequel? There have been many rumors over the years, and supposedly a script that fell into development hell, but as Hollywood continues to search for my recycled ideas – The Goonies never say die. Goonies director Richard Donner was approached (err corned with a video camera) by gossip site TMZ and dropped the bomb that "We're doing a sequel" to the 1980's classic film Goonies. When asked if any of the stars from the original movie would return for The Goonies 2, Donner responded "Hopefully all of them!" Watch the full video of Donner talking comic book movies and the Goonies sequel, embedded after the jump.
Here is the full video from TMZ:
Richard Donner Talks Goonies Sequel
The last script attempt involved a new group of kids, as the daughters and sons of the original Goonies gang, going off on a new adventure. All of the original cast members, including Josh Brolin, have expressed interest during interviews, in returning for a second film, if it were to happen. For a time Warner Bros was considering the Goonies franchise for their direct to DVD sequel line, but thankfully that never happened. Last we heard rumblings in 2008 that new writers has been hired to give it another go, but that was never confirmed.
As much as I'm excited to revisit  the characters from my childhood, I wonder if the story will be good enough to justify it. This news comes weeks after The Goldbergs' Goonies tribute episode aired on network television — I wonder if the popular response to that show got plans back in motion?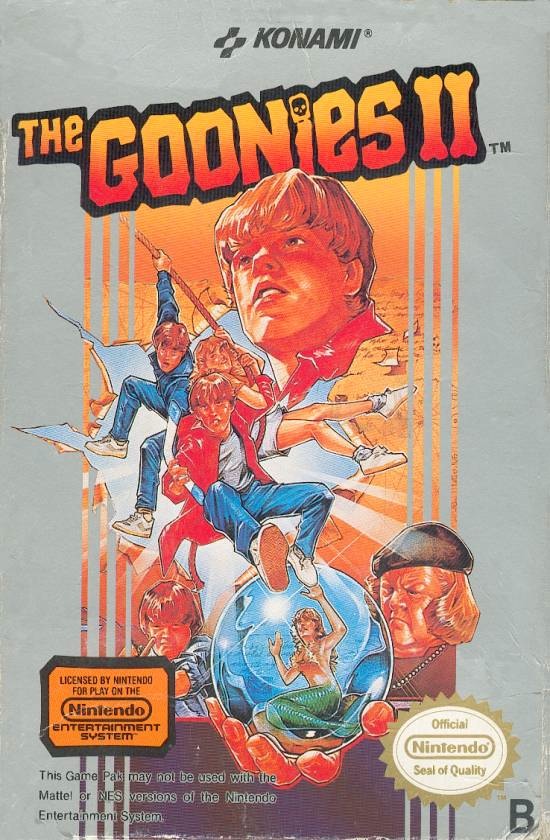 Some first/second-generation console video game readers may remember that Konami actually published a Goonies sequel video game in 1987 titled The Goonies II. The game followed Mikey trying to recover/save his six friends, the Goonies, who had been kidnapped by the Fratellis. Mikey also had to save and free a captured mermaid named Annie who did not appear in the original film. Its doubtful any of this will have anything to do with the sequel's storyline.
In 2009, Empire Magazine held a 20 year reunion of The Goonies. You can watch a video of that here, featuring most of the film's cast member, producer Steven Spielberg and director Richard Donner:
Discuss: What would you want to happen in Goonies 2?