Key And Peele To Produce 'Police Academy' Remake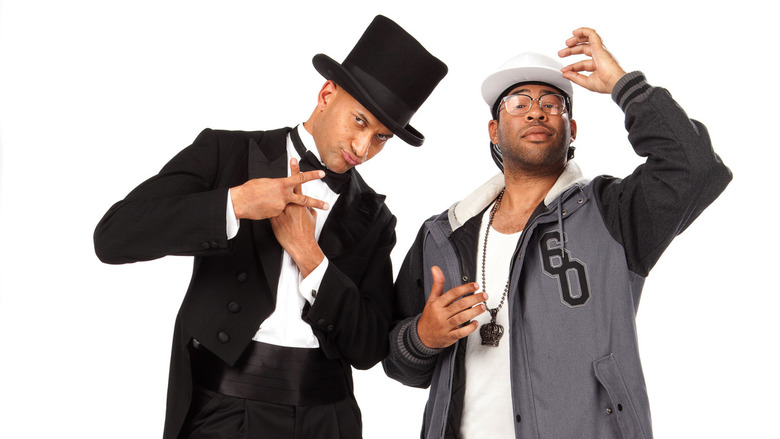 The Police Academy remake has just been given new life thanks to Key and Peele. Keegan-Michael Key and Jordan Peele, best known for their Comedy Central sketch comedy show Key and Peele, have just been attached to produce a remake of the goofball Eighties franchise about misfits training to become police officers.
The Hollywood Reporter first expanded on the Police Academy remake news, but the Tracking Board reported it first.
Director Scott Zabielski was long been attached to the remake, which is set up at New Line, but is no longer. There's also no word if they're using the latest draft of the script by writer Jeremy Garelick. Original producer Paul Maslansky is still, however, part of the film.
As producers, Key and Peele don't necessarily have to star in the film but you'd have to imagine they'll want to. Their smart, over the top comedy seems like a good way to freshen up the Police Academy idea.
Their Key and Peele show premiered on Comedy Central in 2012 and recently completed its third season. A fourth season is planned later this year. Out of all their skits, which regularly get viral video attention, the ones featuring hotel valet attendants talking about action movies, specifically those of Liam Neeson, are probably the most popular. It's so popular, in fact, they were recruited to help Neeson promote Non-Stop.
The Police Academy franchise spans seven films over the course of a decade, beginning with 1984's smash hit and petering out with 1994's Police Academy 7: Mission to Moscow. Many well-known actors appeared in the franchise and lots of not-so-well-known actors became household names because of it. If Key and Peele can really come up with a way to reinvigorate the franchise for the 21st century, it's definitely something I'm interested in checking out.
What do you think about Key and Peele producing a Police Academy remake?