Bond 24: Chiwetel Ejiofor Frontrunner To Be The Villain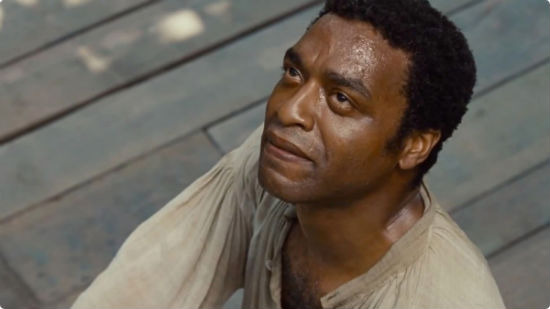 Coming off a Best Actor nomination in Best Picture winner 12 Years a Slave, Chiwetel Ejiofor might be cast in one of the biggest franchises in the world. No, not that one. Ejiofor is the current front runner to be the latest villain in the James Bond series.
Bond 24 will hit theaters November 6, 2015 and starts filming this Fall. Sam Mendes is returning to direct and Daniel Craig will reprise his role as 007. Ralph Fiennes, Naomie Harris and Ben Whishaw will all return as well, continuing the story from Skyfall.The Wrap broke the news of Ejiofor potentially being a part of Bond 24. Here's the caveat:
While Ejiofor does not have an official offer yet and is not in formal talks, he is being eyed for the coveted role and is widely presumed to be the frontrunner amongst the other actors under consideration.
Ejiofor being the frontrunner for this role all but confirms, like Jesse Plemons before him, he likely won't be a part of Star Wars Episode VII. In recent weeks, lots of big actors who were rumored to be up for the film have accepted roles in other movies, suggesting J.J. Abrams and company are finally making decisions.
Back to Bond 24 though, Ejiofor already played a fantastic villain in Joss Whedon's Serenity, and you'd imagine his James Bond role could be similar. Though, this is James Bond and the villains have long been anything but similar. He could have a robot body, no vocal chords, something crazy. Anything is possible. And that's fine because Ejiofor has a fantastic range. From Love Actually to 12 Years A Slave, there's very little he can't do. However, in all his films he's never really had to go over the top crazy. He's always pretty calm and cool. Maybe Bond 24 would let him do that.
What do you think about Ejiofor potentially playing a Bond villain against Daniel Craig?