John Gallagher Jr. Joins John Goodman & Mary Elizabeth Winstead In Dan Trachtenberg's Bad Robot Movie 'Valencia'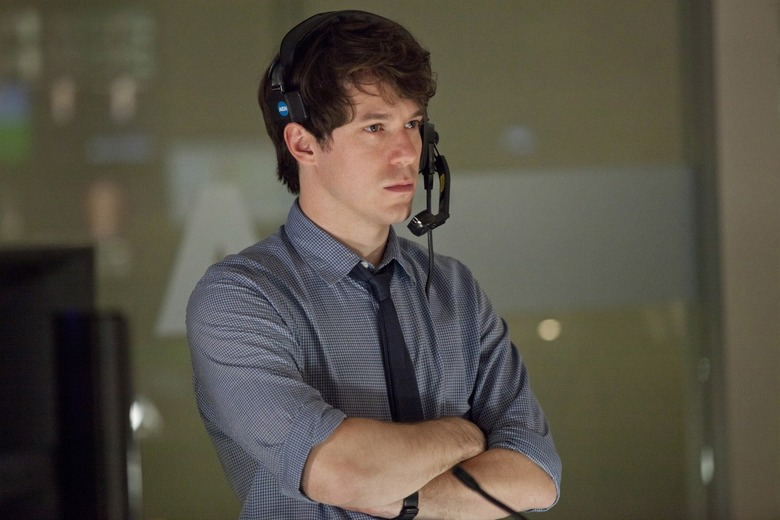 John Gallagher Jr. (The Newsroom, Short Term 12) has signed on to co-star with John Goodman and Mary Elizabeth Winstead (Smashed, Scott Pilgrim) in Dan Trachtenberg's Valencia for JJ Abrams' Bad Robot and Paramount Pictures' Insurge division. Of course with this being a JJ Abrams project, many of the details are being kept under wraps. Find out what we know about Dan Trachtenberg's Bad Robot movie after the jump.
Variety broke the latest bit of casting news, but still calls the film The Cellar, which is inaccurate. But of couse, Paramount isn't going to comment on Bad Robot's secret projects. No word on who John Gallagher Jr. will play as all of the previous plot details have involved two people stuick in an underground room. Its possible that Gallagher's character appears early in the film before Winstead's character becomes trapped or could appear in flashbacks. Our previous story on the film project follows:
The film is expected to begin filming this fall. The script titled Valencia was written by Dan Casey, who rewrote an earlier draft by Josh Campbell and Matt Steucken. Here are the only plot details we know so far\:
The majority of the movie takes place in an underground cellar, and revolves around a young woman who wakes up in the cellar after a severe car accident and fears she has been abducted. Her captor, a doomsday prepper, tells her he saved her life and that there has been a terrible chemical attack that has left the outside uninhabitable. She does not know what to believe and as tensions rise, she decides she must escape, regardless of the terrors that await outside.
The plot sounds a little bit like Trachtenberg's short film Portal: No Escape. Winstead has shown great range, with a fantastic performance in James Ponsoldt's 2012 film Smashed. I think this film will set the stage for a performance-heavy two-hander featuring Goodman and Winstead. Goodman will play the caretaker, in a plot that seems like a twist on Misery.
The screenplay was originally titled The Cellar, but has been going by the codename "Valencia" since Bad Robot became involved. No word on what the actual title of the movie will be.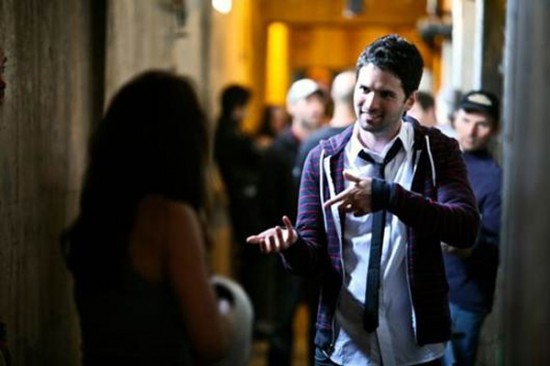 Previous information from April 3rd 2014:
Valencia is a city in Spain, a city in California, and a famous street in the Mission district of San Francisco. We're not sure the significance of the name. As with all of Insurge's movies, the microbudget film will be produced on a budget less than $10 million. Bad Robot apparently bought the project a couple of years ago, and it has been developing it ever since.
Trachtenberg has long been a friend here at /Film as I've frequented competed with him in the Totally Rad Show/Slashfilm Summer Box Office Wager and he has had many appearances on the /Filmcast. We're excited to finally see a movie with his director credit on the big screen, and this one appears to be a go.
In May 2011, he released a horror short film "More Than You Can Chew" for Black Box TV which got him noticed around Hollywood. In August 2011, Trachtenberg released a spec short film called Portal: No Escape, based in the world of the video game Portal. It's since generated almost 14 million views on YouTube and got him big Hollywood meetings.
Dan Trachtenberg's Portal: No Escape
Dan Trachtenberg's More Than You Can Chew
In October 2011,  Universal Pictures and screenwriter-turned-producer Chris Morgan (Wanted, Fast Five, 47 Ronin)  signed Trachtenberg to direct a sci-fi action heist film titled Crime of the Century with an original story co-written with screenwriter Daniel Kunka. It "revolves around a high-octane heist with a science fiction twist." We haven't hear much about that project since the announcement.
In January 2013, it was announced New Line Cinema had signed Trachtenberg to direct a big screen adaptation of Brian K Vaughn's Y: The Last Man. It seemed like a perfect project, as Trachtenberg had been a cheerleader for the comic book series in his earlier podcast endeavors. But in January, Y: The Last Man co-creator Brian K. Vaughn revealed New Line Cinema has only a few months left to get Y: The Last Man into production before they lose the rights to make the big screen adaptation. It is now a few months later, and Y has not gone into production and it sounds like Dan Trachtenberg has moved on to this secret project at Bad Robot.